The experience of travelling by Aerobús
Aerobús vehicles are equipped with the latest advances in safety and comfort and the best entertainment technology for your journeys to the airport or the centre of Barcelona.
Núvol TV: Current affairs, cultural agenda and weather information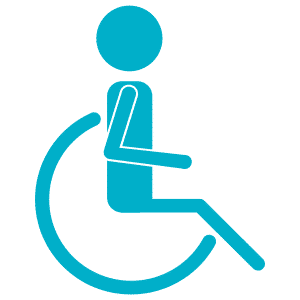 Vehicles adapted to all passengers
USB charging system in each of the bus seats
Interior luggage compartments
Continuous air renewal system
Interior security cameras connected to the remote centre
Automatic fire extinguishing system
Aerobús works to offer its customers services that are increasingly respectful of the environment and optimise the consumption of resources. For this reason, our fleet consists of 27 hybrid vehicles and 6 latest generation electric vehicles. In addition, the company that supplies energy to Aerobús is 100% renewable and has obtained UNE-EN ISO 14001 certification in Environmental Management Systems and UNE-EN ISO 9001 Quality Management from AENOR.
Check your rights and duties as a passenger of Aerobús
Discover advantages and enjoy a pleasant journey to the airport or the centre of Barcelona.