It is well known that the American tradition of celebrating Halloween has shaken, culturally speaking, our own celebrations with great force. However, what would become of us if these dates arrive without the famous stalls chestnuts and sweet potatoes on the street as well as the tasty panellets that fill the bakeries of the city. Without them, the arrival of November would be totally decaffeinated in Catalonia.
And since not everything is Halloween in life, we invite you to get to know this duality, Halloween or Castañada, selecting for you the best plans in Barcelona.
We assure you that it is worth it!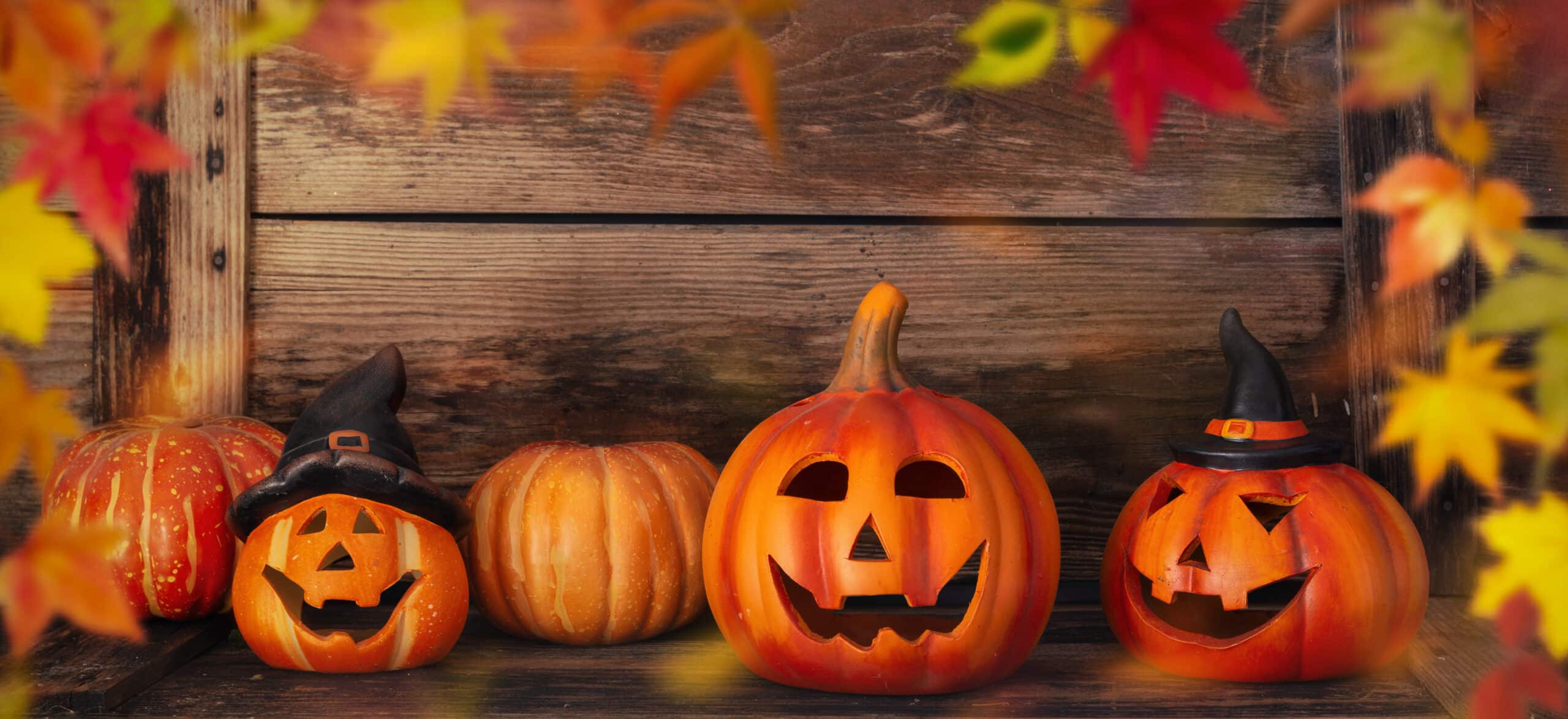 First it's Halloween, what can you do since you're coming to visit Barcelona?
First, if you come by plane, take Aerobus line A1 or A2 from El Prat – Josep Tarradellas Airport to city center; from Plaça Catalunya or Plaça Espanya, you can take metro or public transport for your transfer in the city.
Remember Aerobús has differentsfares for you, to enjoy the festivity. We propose:
If you like cinema, you cannot miss the HalloWeek with 9 sessions from Sunday, 23 October and a double session on the scariest night, on 31 October.
Where: C/ Sant Antoni Maria Claret, 168 · 08025 Barcelona.
It is an improvisation show with terrifyingly funny stories based on the participation of the public. From 26 October to 1 November.
Where: Teatreneu c/ Terol 26 Vila de Gràcia 08012 Barcelona.
Cinema and party night in Wax Museum of Barcelona. Or just enjoy a chilling partywith customes and music on 31 Octuber.
Where: Passatge de la Banca, 7 (La Rambla) 08002 Barcelona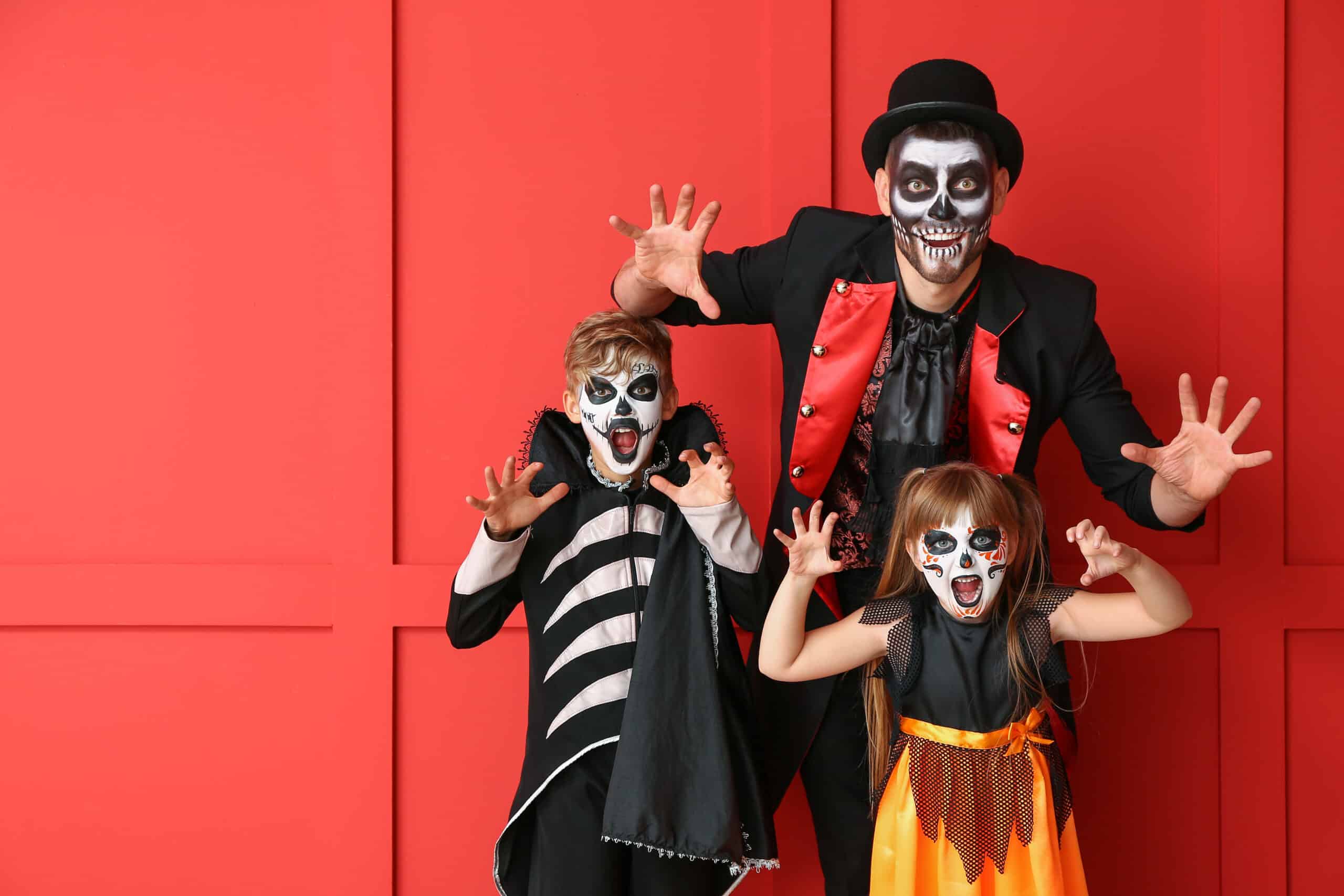 Poble Espanyol, specially decorated for the occasion, offers Halloween and Castañada activities and workshops for the whole family. As every year, it has the famous attraction, the tunnel of terror. Every weekend between 22 October and 21 November and on 1st November.
Where: Avinguda de Francesc Ferrer i Guàrdia 13 (Sants-Montjuïc)
The Night of souls is a new horror show held at the Krüeger Hotel in the Tibidabo Park. You can enjoy it on 8, 15, 22, 29, 30 and 31 of October at 8:30 p.m. and 1, 2, 9, 12, 16, 23 of November at 7:30 p.m. // 5 and 6 of November at 6.30pm.
Where: Plaça del Tibidabo 3-4, 08035, Barcelona
Candlelight Halloween,a live musical show with classic performances that will make your hair stand on end will take place on 30 October.
Where: Espacio Gastronómico de la Estación de Francia. Av. del Marquès de l'Argentera, 6, 8, 08002
Well-known nightclubs in Barcelona offer their special Halloween night: Downtown, Twenties, Opium, Pacha, Costa Breve, LaBiblio, Duvet, BlingBling.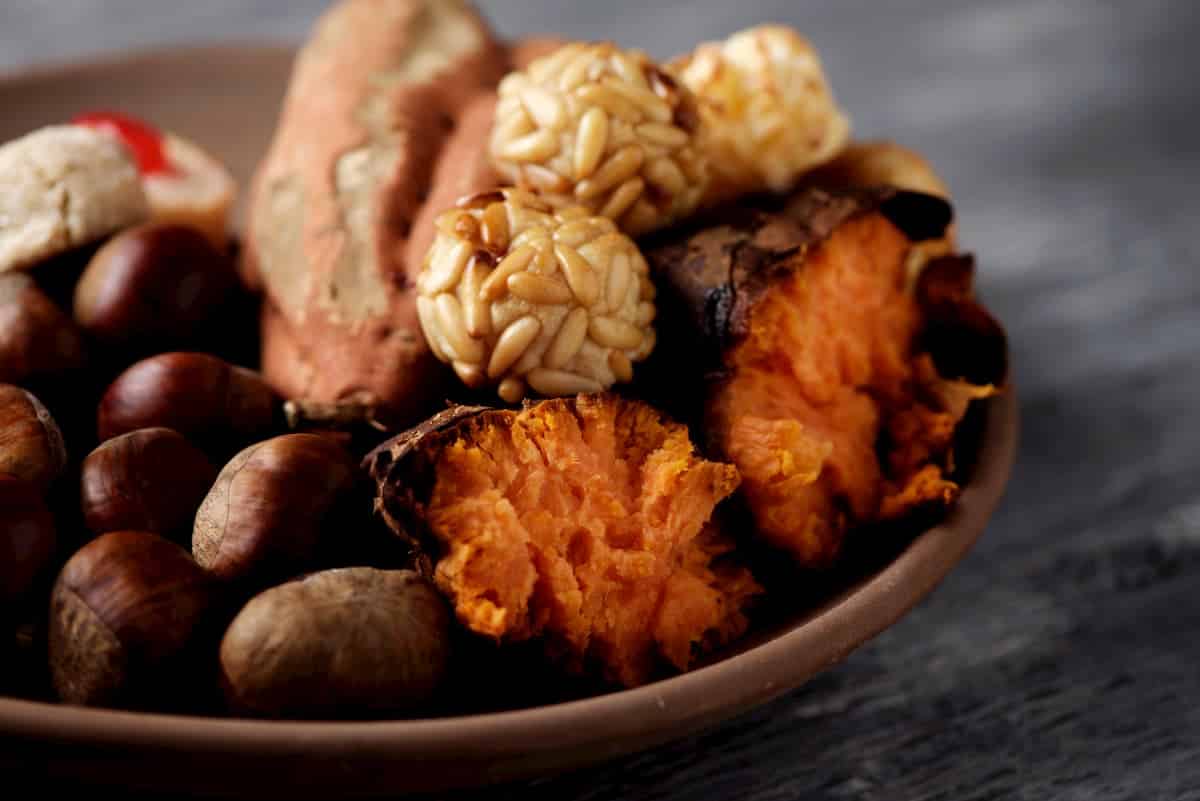 Now… Castañada celebration!
This year, Barcelona offers41 stalls of chestnuts and sweet potatoes.Halloween smells a chestnuts in Barcelona,¡Taste it!Also, you must try panellets!, small and delicious sweets made from almonds that make our mouths water on this holiday.
Here we leave you plans to enjoy these festivities in Barcelona, do not choose between pumpkins or chestnuts, take advantage of both, it is worth it.
If you come to Barcelona by plane, remember Aerobús is the official shuttle from El Prat Airport with the city center, comfortable, direct and free WiFi. And from there you can move and enjoy any of the options that we have given you.
Enjoy this festival in Barcelona!