We are still in the holiday season and we bring you some of the most chosen destinations this summer. Have you visited them or do you plan to spend your next holidays there?

Dubrovnik (Croatia)
Bathed by the waters of the Adriatic Sea and with the island of Lokrum in front of it, this beautiful city in Croatia is characterized by being surrounded by an imposing wall. The best way to get to know Dubrovnik is by strolling through its old town. One of the most important buildings in the old town is the Dubrovnik Cathedral. You will surely recognize it easily from the walls thanks to its blue dome.
Enjoying its beaches is a star activity. One of the most famous and beautiful is Sveti Jakov. It has pebble sand and crystal clear water that is a pleasure just to see it. You will have to go down some 160 fairly steep stairs to reach the arena.
Florence (Italy)
To visit Florence is to admire the Italian Renaissance through palaces, churches and museums. Crossed by the Arno River, it is a city whose historic center has been declared a World Heritage Site by Unesco, and is largely pedestrianized, so it is very pleasant to discover it by walking through its streets.
From the Cathedral of Santa Maria in Fiore to the art-filled rooms of the Uffizi, from the spectacular viewpoint of Piazzale Michelangelo to the curious (and tasty) Mercato Centrale or the Old Bridge... ready to discover everything that awaits you in the city?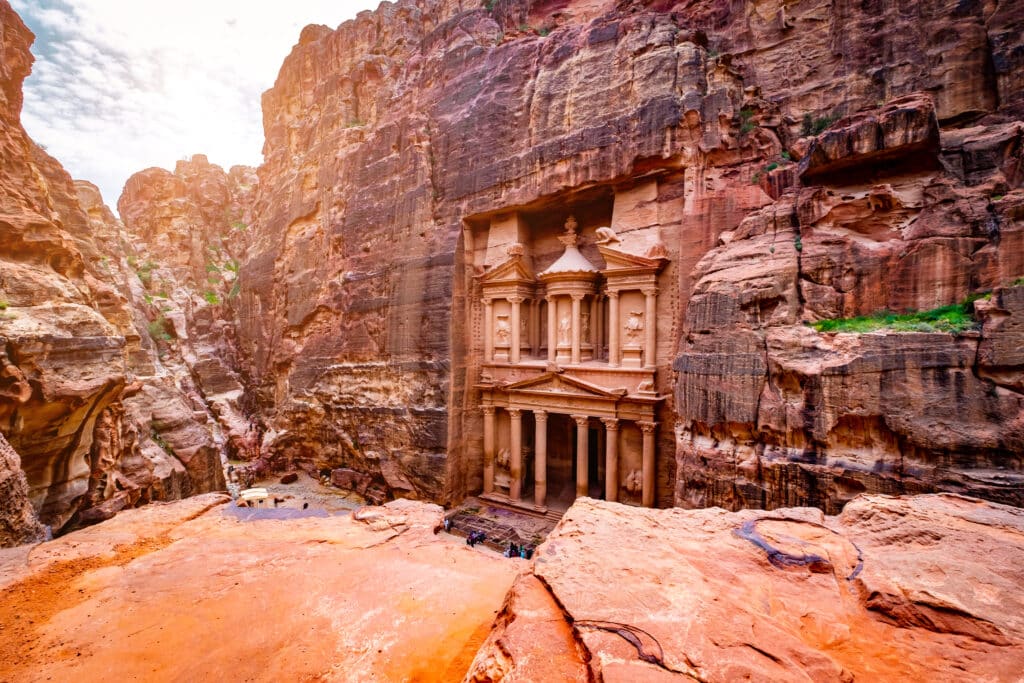 Petra (Jordan)
In the desert to the southwest of Jordan, is the archaeological site of Petra, considered one of the 7 wonders of the world. Feel like a true adventurer like Indiana Jones with the Treasure, walking through the Siq canyon or visiting the ruins in the Lost City.
Are you ready to discover one of the jewels of the world?
Mallorca (Spain)
In the Mediterranean Sea you will find Mallorca island. One of its main attractions is the Cathedral of Mallorca, known as La Seu. In some of its details you will recognize Gaudí's style, since he was commissioned to carry out several reforms at the beginning of the 20th century. Another must-see is the Almudaina Royal Palace, the official residence of the Spanish royal family.
And of course, Mallorca stands out for its beaches and coves with crystal clear water. Muro Beach is one of the most famous and recommended if you travel with children. If you prefer coves with more limited access, we recommend Sa Caloba, which you can only access by boat or on a nature excursion.
Have you done your summer holidays yet? Also, if you are the one who organizes your holidays in advance, remember that you can buy your Aerobús ticket in advance. Our shuttle service works 24 hours a day.