Children, travel, suitcases and value!
Almost all of us love to go on a trip, but what about the preparations? We don't like it so much anymore, do we? Well, add children and the headache will increase.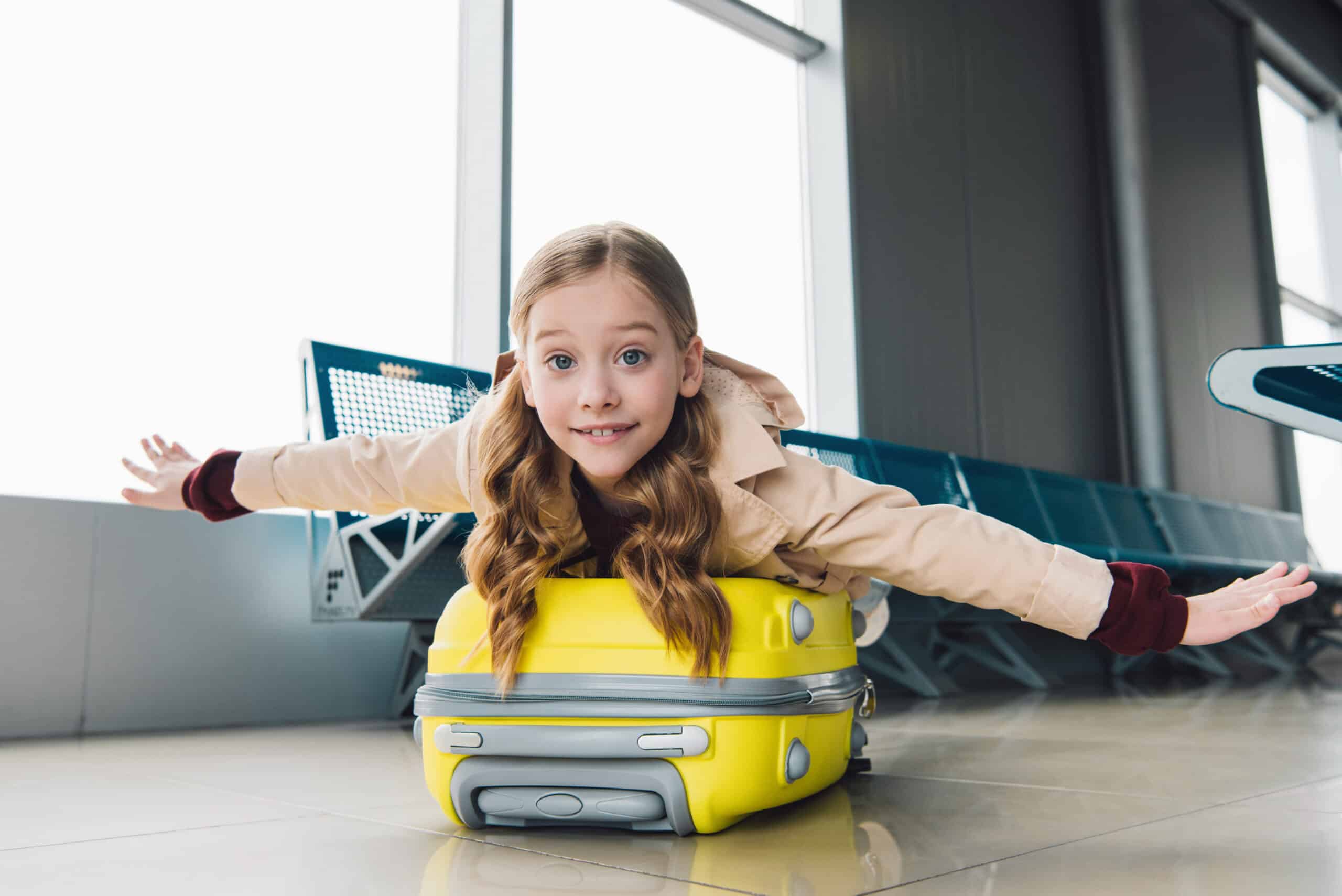 From Aerobús we want to be the medicine that calms your discomfort with these little tips when it comes to preparing the suitcases of the small staff of the house.
Forget outfits! Basic and combinable clothing.
Apply the formula: X days = (X days * 2 clothes) +1 just in case. Leave your pajamas close at hand, always play hide and seek in the darkest corners of the suitcase when you look for it!
Mini entertainment kit for waiting in restaurants, plane… You cannot leave activity books, games, notebooks and paintings. Much better than any multimedia device.
Prepare something to snack on in your bag for emergencies, you will avoid many tantrums.
Basic first-aid kit: don't burden yourself, you can always buy at your destination. We recommend plasters, thermometer and physiological serum.
If they miss their bed, their favorite toy would not hurt (unless it is a 1 meter tall stuffed animal…)
Toilet protectors (a must for going out with children that solves "major" emergency issues) the little trees would solve the "minor" ones and when in trouble… also the bigger ones.
Identification bracelets. Make a bracelet with personal and contact information.
For the baby suitcase, do not forget:
Diapers, jars, wipes, etc. Don't charge yourself either! There are shops in your destination!
Pacifier and bottle. We advise you to buy bags to sterilize in the microwave. They are very practical! And don't forget bottle and nipple cleaner with a small sponge to wash them.
Disposable bibs and changing pads.
Finally, here is our best advice: forget about the rush, the planning and live every moment. Nothing will turn out as planned in your mind, but you will not enjoy it less for that.
If you come to Barcelona by plane, don't forget to comfortably buy your tickets at aerobusbarcelona.es, and children under 4 years old travel for free! Aerobus runs 24h every day of the year from Barcelona Airort to the city center.