Barcelona is one of those paradises where you can enjoy miles of sand and salt water to bathe, sunbathe, walk or simply smell the sea. There are many beaches in the city where you can enjoy a weekend or a vacation with family, as a couple or with friends.
If Barcelona has magic, it's because of the infinity of plans you can make while exploring it. Enjoying the coast is one of them. Its kilometers of coast become quite a claim in the high summer season for its coves, white sand beaches and the great variety of water sports on offer. We propose the best beaches in Barcelona.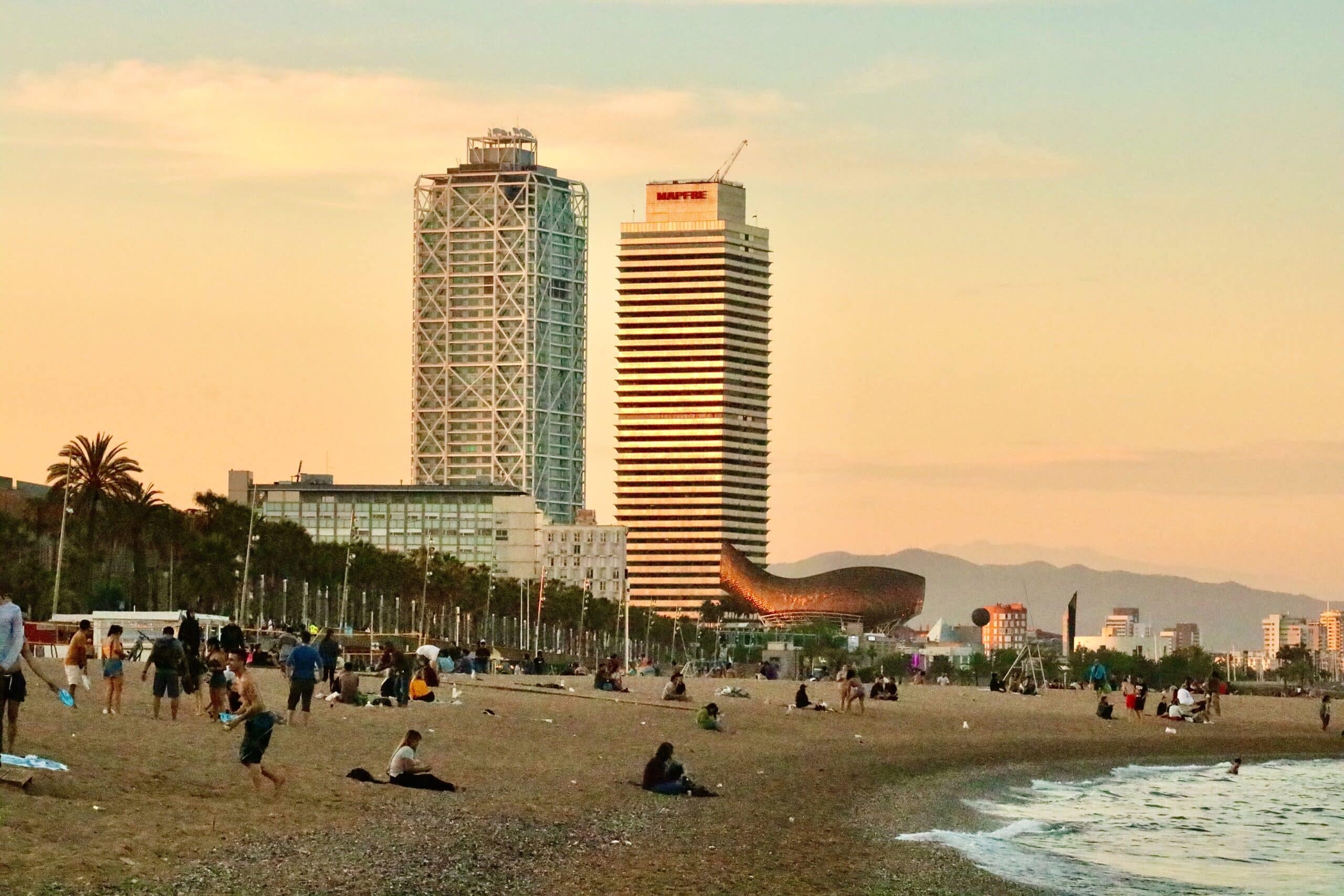 Barceloneta
Barceloneta is located in the heart of Barcelona. It is easily accessible by public transport and has extensive sports and leisure equipment.
Sant Sebastià
Sant Sebastià beach is one of the most extensive in the city of Barcelona. You can find the most important sports clubs in the county and has an area for people with reduced mobility where volunteers help use an amphibious chair to enjoy the sea.
Nova Icària
Lose yourself and disconnect while sunbathing with friends on one of the best beaches in Barcelona. The Nova Icària is not only a place to go to relax, but you can also enjoy the views of Pez Metalico. In addition, this beach is the one that records the longest stay by users, surely because it is one of the quietest in the city. It has 400 meters of beach and is very frequented by families and children, and it has a bathroom support service for people with reduced mobility.
Sant Miquel
Sant Miquel is one of the oldest in Barcelona and was renovated in 1755. It is a very central and small beach. It is sometimes frequented by nudist users.
Nova Mar Bella
Nova Mar Bella was created during the celebration of the Olympic Games in Barcelona in 1992. It is a beach frequented by locals and young people, so it is possible to find a quieter environment.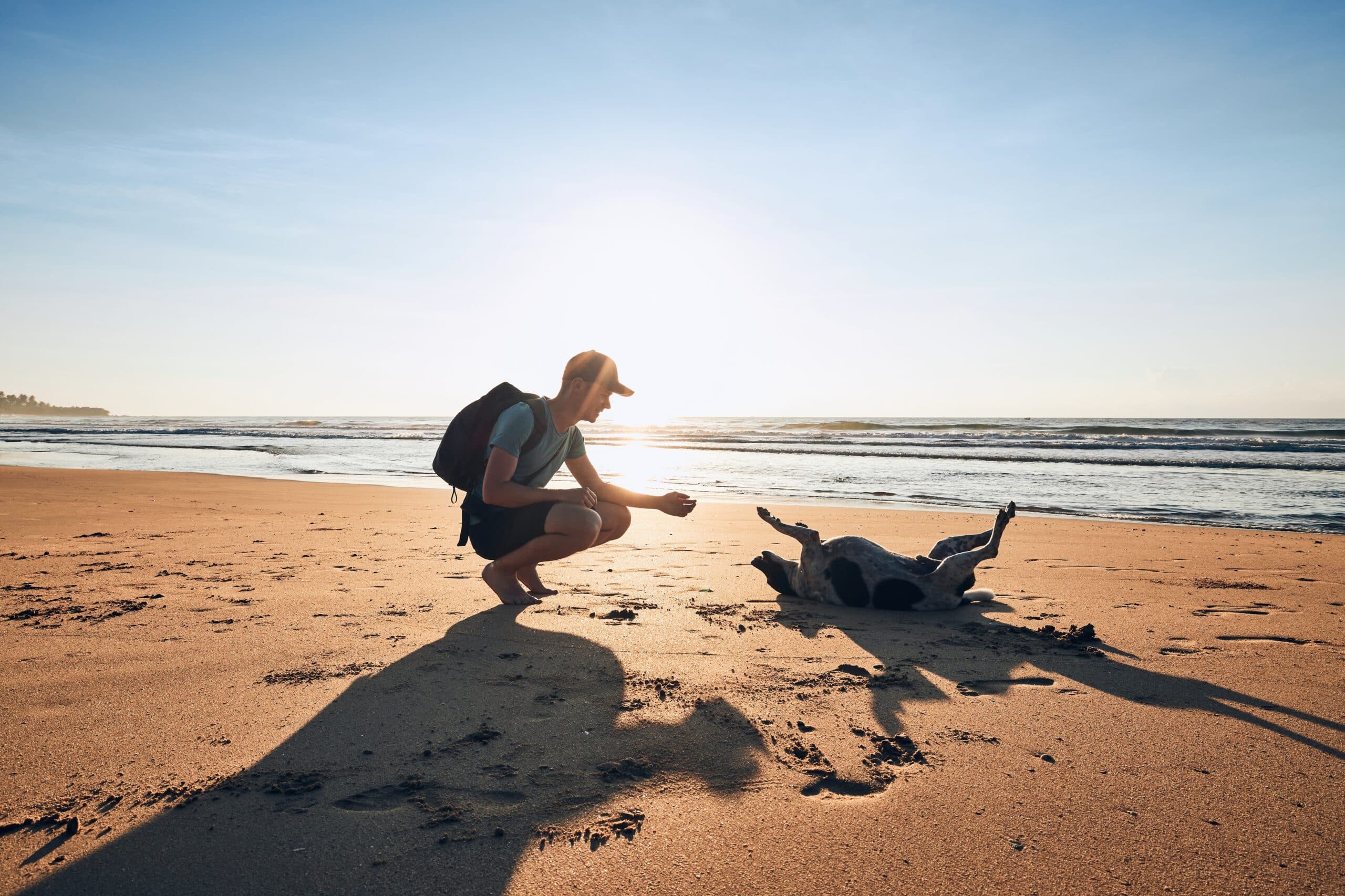 Llevant
If you want to enjoy a day at the beach with your pet, we recommend Llevant. At one end, it has the city's first dog beach.
Beaches near Barcelona
Just one hour from the city of Barcelona, you can also enjoy the Catalan coast. Due to its proximity and communication with public transport, we recommend the following: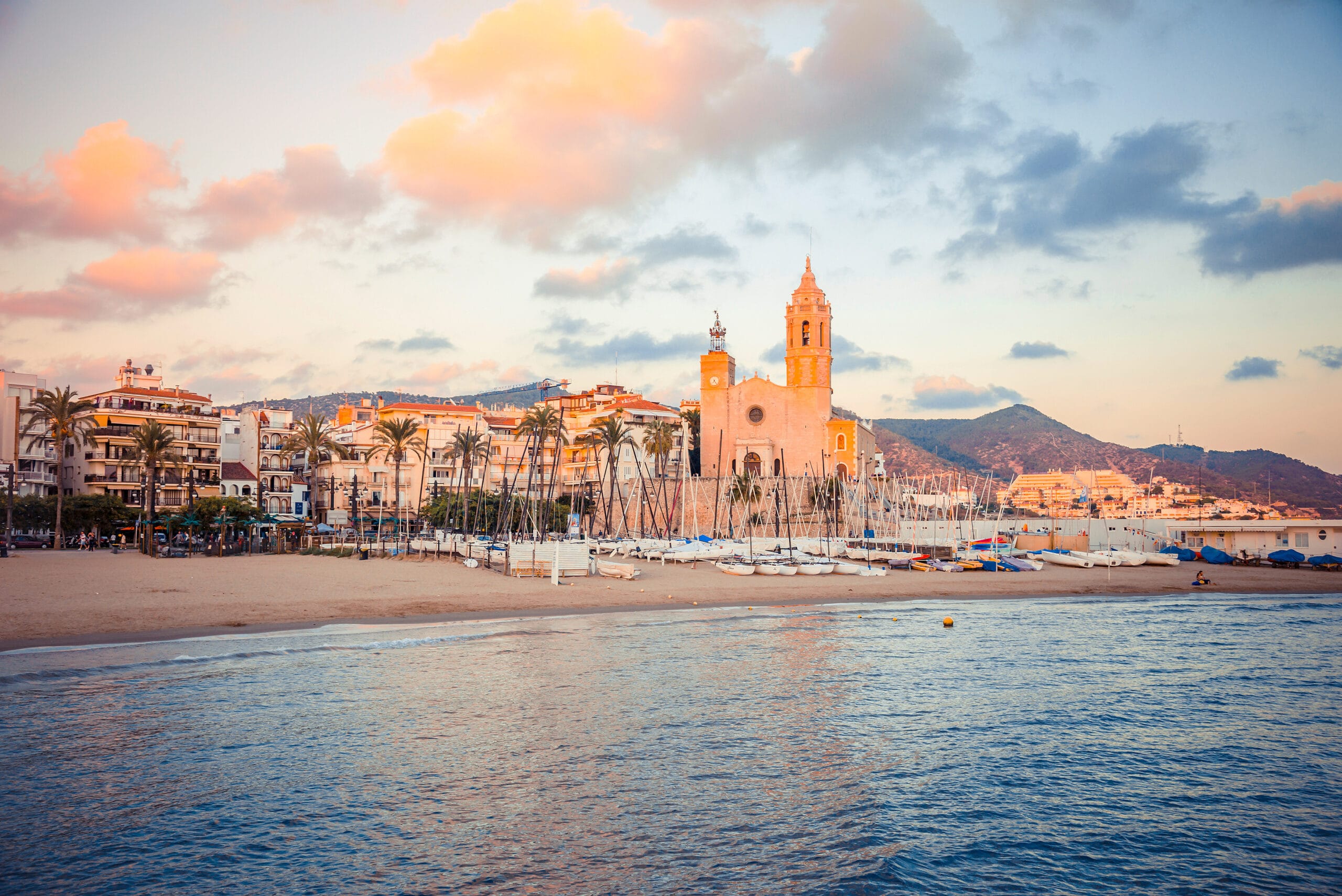 Sitges
The town of Sitges deserves a trip for itself. Its church perched above the town overlooking the Mediterranean and the extensive beach that hugs the coast are some of the many reasons why you should visit Sitges and its beach. The municipality of Sitges has 17 beaches and many of them have been awarded the quality certificate for their water and sand, the cleanliness of their surroundings and the effectiveness of their lifeguard services.
Montgat
Mounted In Montgat you can enjoy two kilometers of sand divided into three beaches, with a fantastic promenade that crosses beautiful green areas, as well as the Torre de Ca n'Alzina, a historic defense tower dating from the 16th century. It is one of the beaches chosen by lovers of surfing, windsurfing and kitesurfing due to its windy conditions, perfect for practicing these sports. In addition, you can reach these beaches by bicycle from Badalona.
Calella
Located north of Mataró, Calella is listed as a family destination for its blue flag beaches. It offers something that all bathers fall in love with, such as its golden sand, its beachfront restaurants or its nightlife. It has three kilometers of extension where you can find the Garbí beach, which has been awarded numerous times with national and international prizes. Also the Gran beach, considered one of the best in the whole region for its entertainment offer. And, finally, the beach of Les Roques, south of the city, a very picturesque place where the pine trees create a spectacular scenery.
Vilanova i la Geltrú
Located on the Garraf coast, south of Sitges, it is an ideal place to enjoy a wide variety of water activities, such as swimming or fishing. It has more than six kilometers of beach that is divided into three large beaches: Ribes Roges, Faro de Sant Cristòfol and Andarró. You can enjoy fine sand with an exceptional width that will allow you to disconnect from all your problems. If you are looking for tranquility, a family atmosphere, nature or water sports, the beaches of Vilanova and La Geltrú are ideal.
Ready to take a dip? If you are coming to Barcelona by plane, remember that the most comfortable, fast and economical way to travel from the airport to the center of Barcelona and vice versa is Aerobús, the only service that directly connects these destinations every day of the year, in only 35 minutes. It has two lines: the A1 that connects with terminal 1 and the A2 line, with terminals 2B and 2C. In just one click you can buy your ticket on our website.