At Aerobús we know that the pleasure you like the most in summer is ice cream, but not just any ice cream
In Barcelona, ​​the level of ice cream has grown dramatically. That is why we do not want you to waste time or money and we save you the search for the best ice cream in the city.
If you can, we recommend that you try one on each site, then if you want to repeat, that's up to you. Let's start!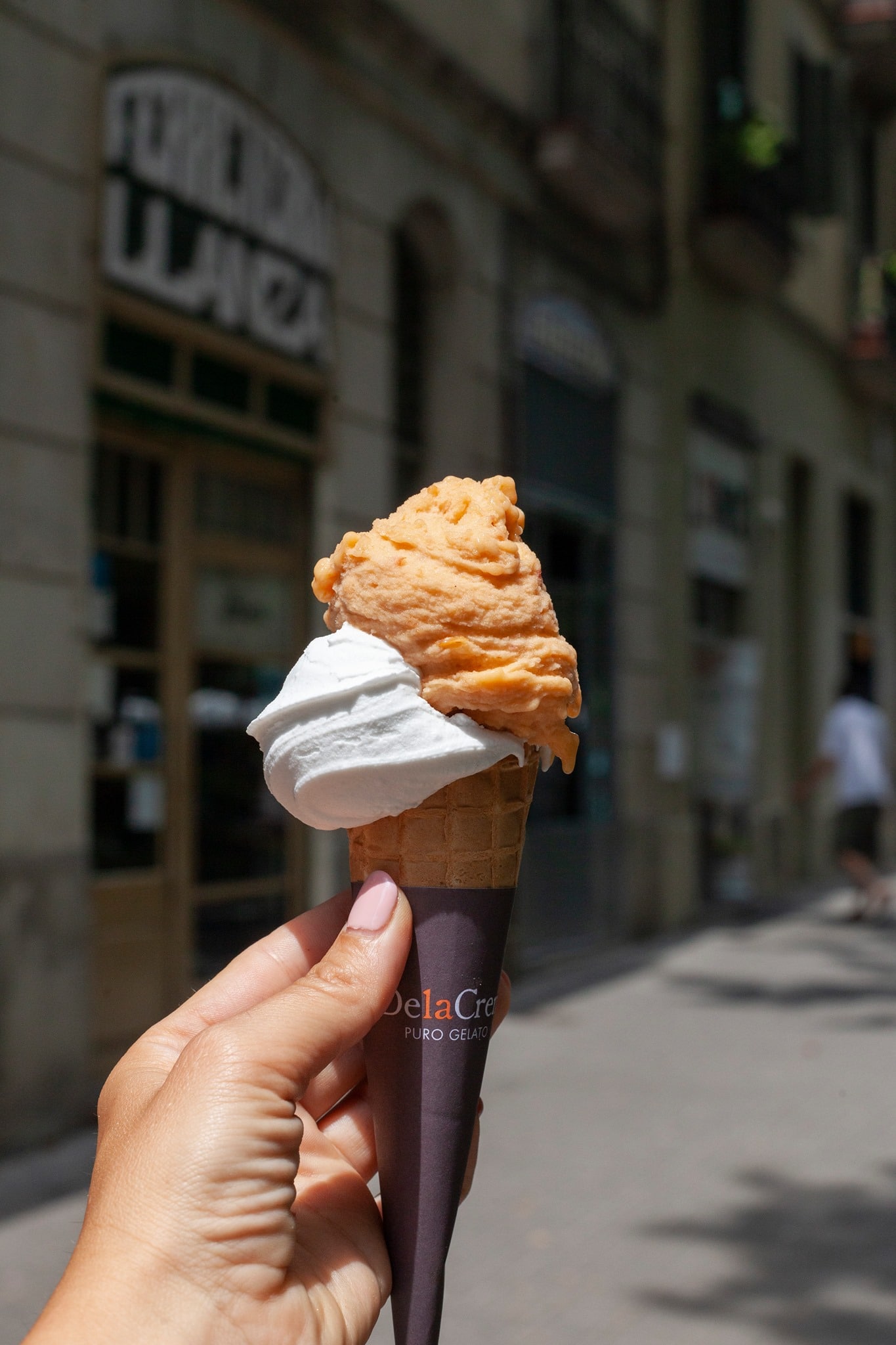 The city's ice cream parlor par excellence isDeLaCrem. No matter what time you go, there is always a queue. In summer you can already imagine what queues will form, the good thing is that the wait is not very long and it is worth the wait.
They make their Italian ice creams with 100% natural products, and due to the process they use, all their flavors are suitable for celiacs. In addition, they are low in fat and have products suitable for vegans.
We recommend the Affogato, an Italian dessert made from a ball of ice cream "drowned" in hot coffee. For chocolate lovers, we recommend the Gianduia (hazelnut chocolate) and of course, the pistachio ice cream. There are a lot of other flavors, choose the one you like the most and enjoy!
📍 Carrer Enric Granados, 15 | Passeig de Sant Joan, 59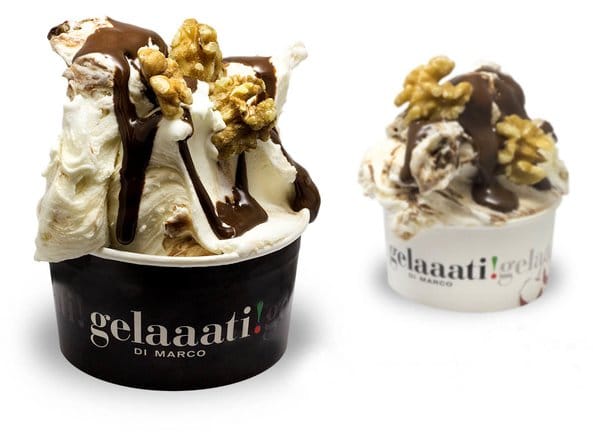 Very close to the cathedral is this amazing ice cream shop. Gelaati di Marco makes quality gelato that is totally natural and healthy. You can find lactose-free, gluten-free, low-sugar and vegan ice creams.
Marco makes ice creams with incredible combinations, we recommend flavors like avocado and lime, or panettone mousse. You will suck your fingers.
📍 Carrer de la Llibreteria, 7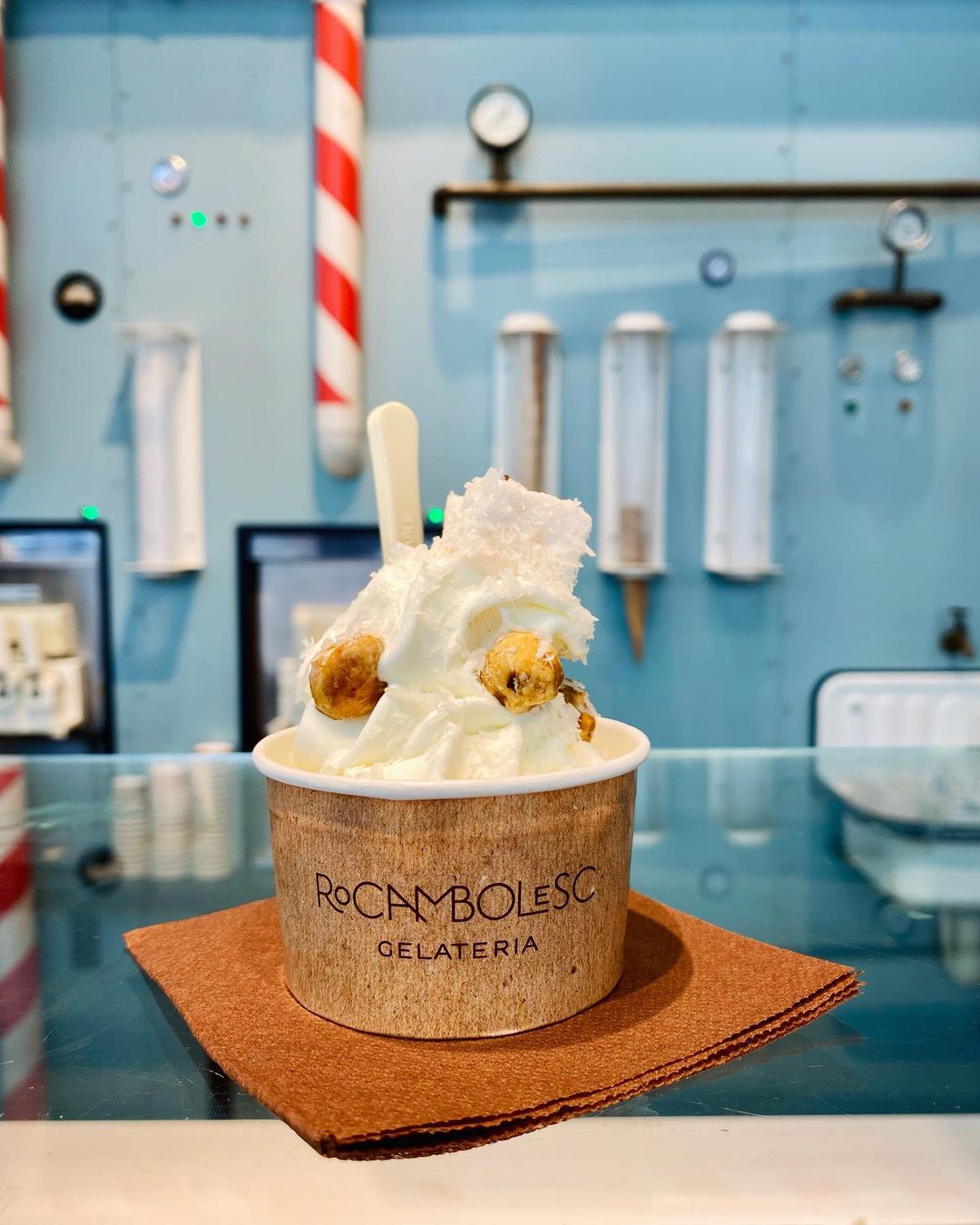 Close to the Liceu, in the heart of Barcelona's Rambla, we find the Rocambolesc. Work of Jordi Roca (the Roca's younger brother), he wanted to recover the dessert cart of the famous restaurant El Celler de Can Roca.
We could say that they make the craziest ice cream in Barcelona, ​​you can find traditional ice cream with the most innovative toppings, for example pop-rocks. Considering the location and the name of the place, the price is not bad at all. Thecheapest ice cream price is 3.95€. The rest of the prices are as follows: the panet (a kind of ice cream sandwich) costs €4.95 and the polo, €4.20.
If you take a walk down the Ramblas, we recommend that you make a stop and try them, you won't regret it.
📍 La Rambla, 51-59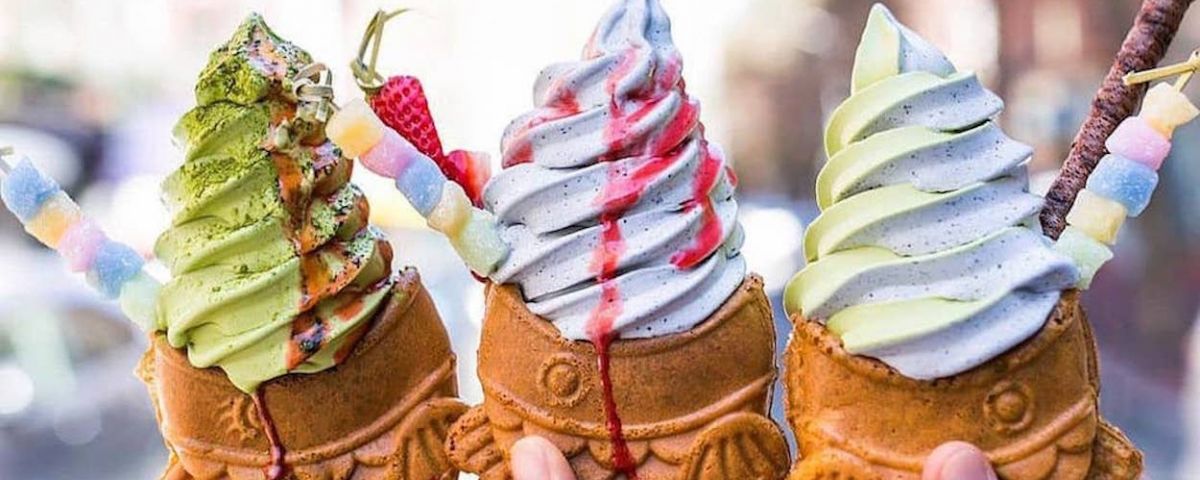 Kurimu, that means creamy in Japanese, it is a traditional Italian ice cream parlor with Japanese touches.
One of the most original proposals and that we recommend you try is the black sesame flavor, yogurt with wasabi or the classic matcha tea. And of course, you have to order it with the "teiyaki", which is the Japanese cone, but it is not the typical cookie, but rather a puff pastry fish.
Dare to try the rarest flavors!
📍 Comte d'Urgell, 110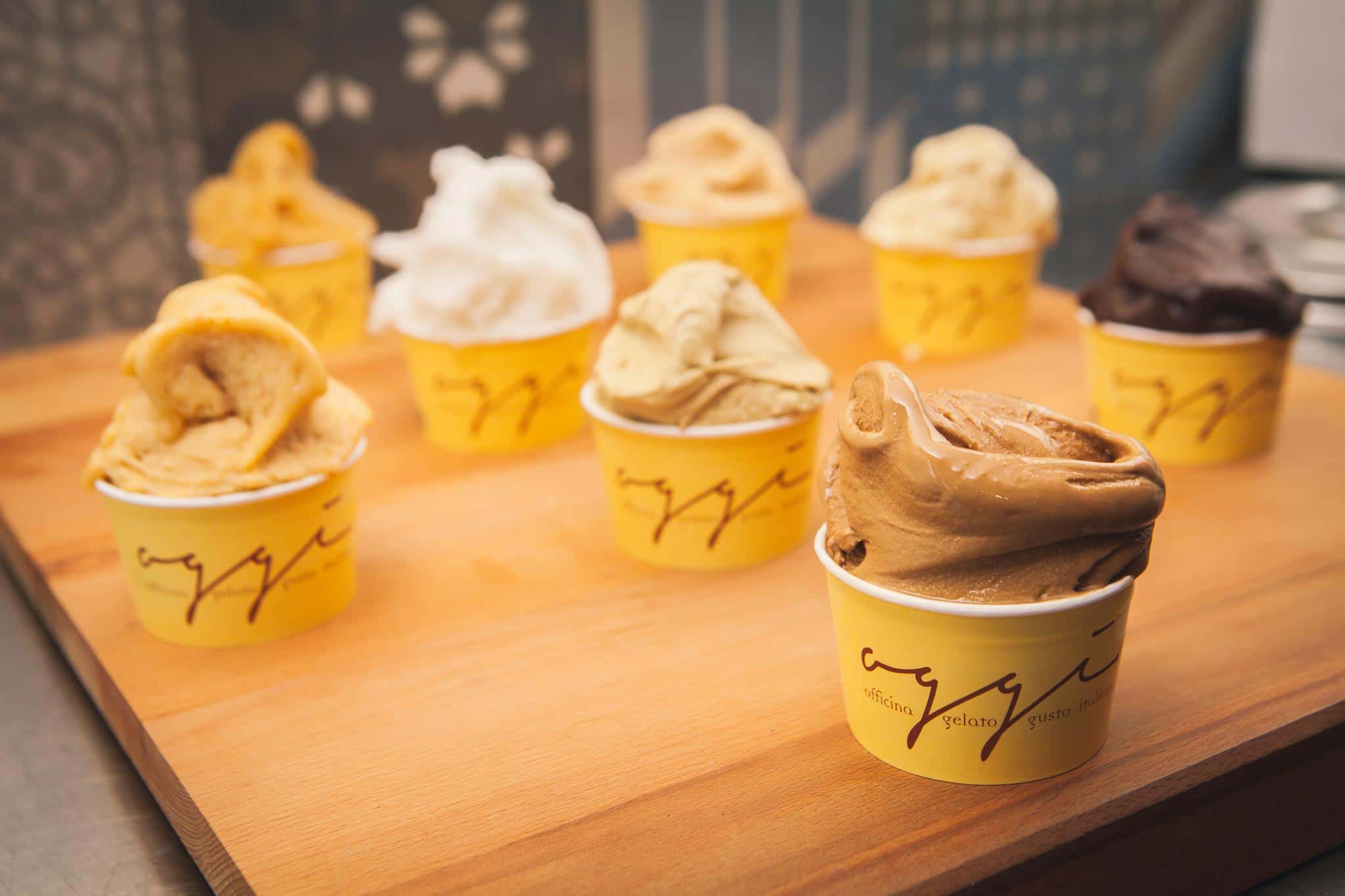 The acronym Oggi stands for Officina Gelato Gusto Italiano and is not lacking in the Mediterranean country's passion for this product. And how could it be otherwise, the flavors are committed to the classic tradition of Italian ice cream: nocciola, gianduia, mascarpone cream, tiramisu, Bronte pistachio or ricotta with chocolate and orange.
📍 Carrer Comtal, 15 | Carrer de Joaquín Costa, 18
You no longer have an excuse to cool off this summer in Barcelona. Hopefully you can try at least one on each site and let us know which one is your favourite.
If you arrive in Barcelona or go to El Prat airport, remember that Aerobús runs every day of the year and has a 24-hour service. The journey from Plaza Catalunya to the airport T1 and T2 is only 35 minutes. Buy now your online ticket.