Are you looking for plans to do with the family during this long weekend near Barcelona? Prepare pencil and paper and activate the Christmas spirit.
Below, you will find everything you need to know about Christmas markets, activities and Christmas villages close to Barcelona.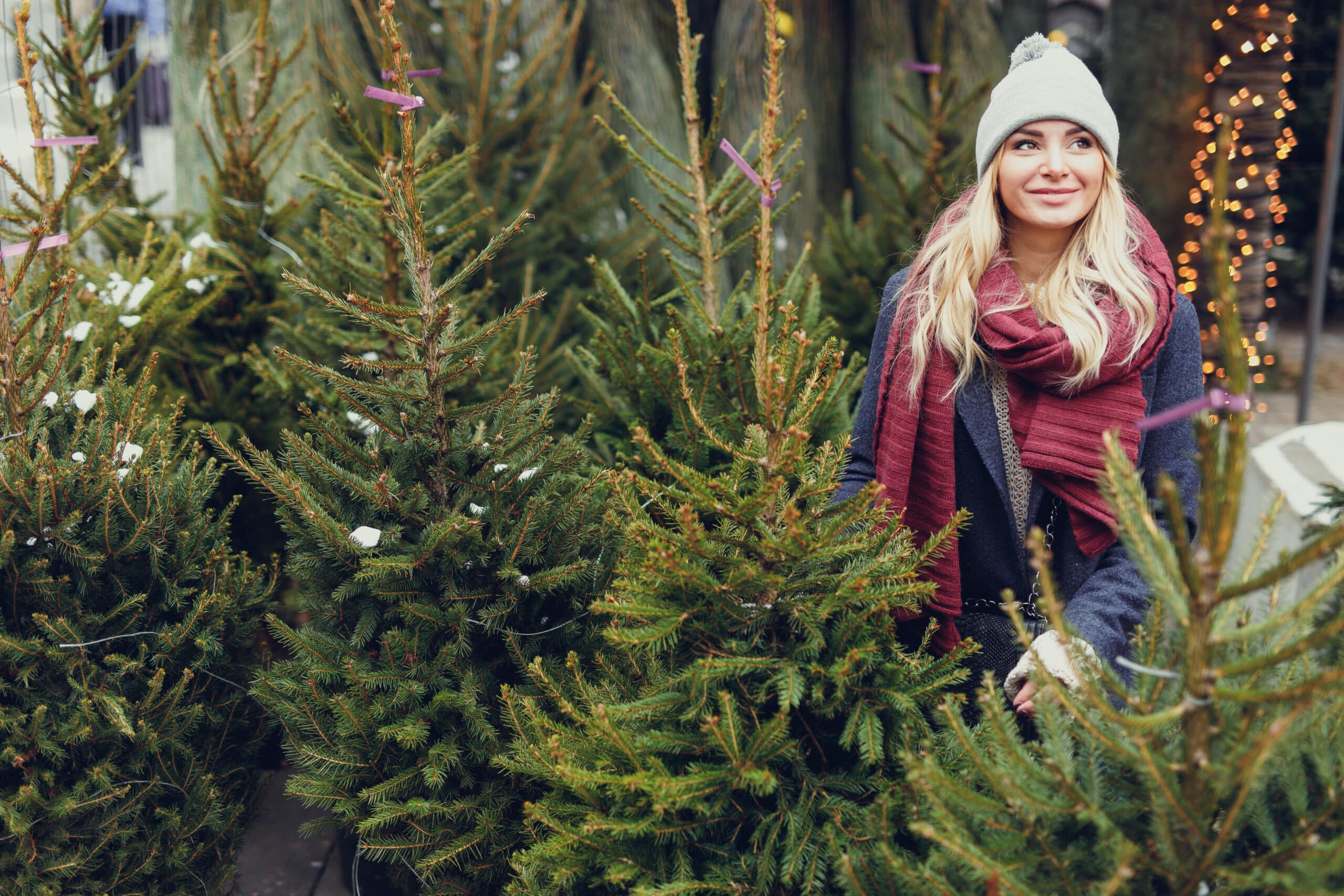 Fir tree fair
Near Barcelona, you will find Espinelves village and it is popular specialthy in Christmas trees.
One of its most characteristic annual festivals is the Fir Fair It exhibits the different varieties of, so that visitors can purchase them and then decorate as a tree. You can also find a wide variety of natural and artisanal products, enjoy the different exhibitions and the shows, such as caganers exhibition.
Where: Espinelves
Date: from 3 to 11 December
More information: http://www.espinelves.cat/promocio-variable/fira-de-lavet-2022-2/
The Tiós of Mura
The small village of Mura, around these dates, is filled with Tions. They dressed up, doing trades, popular characters or doing various activities.
The Tió is a Catalan tradition that consists of hitting a trunk so that it "shits" gifts. It is a tradition that is very much lived by the children who during the previous days they feed their "Tiós" with tangerine skin so that they shit many gifts.
From the beginning of December to January, in Mura more than sixty of these trunks are hidden in all corners of the town. In addition, there are workshops and family activities.
Where: Mura
Date: from 3 December to 6 January 2023
More information: https://www.mura.cat/turisme/festes-i-fires/festa-del-tio.html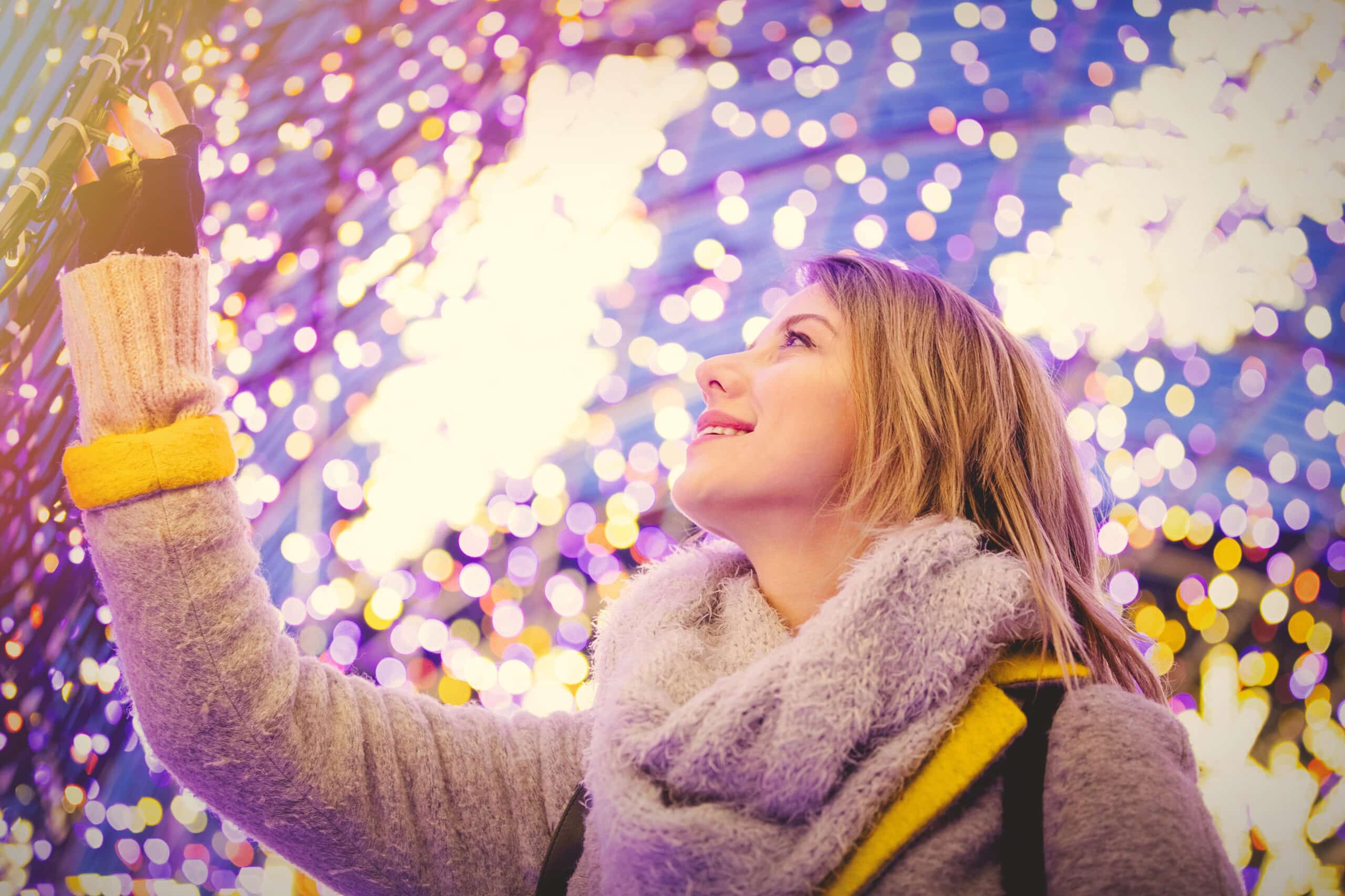 Lumagica Catalunya Miniatura
Immerse yourself in a park of lights and travel the world through the five senses. In the Catalunya en Miniatura theme park you will discover the different continents, cultures and animals represented by luminous figures. Put your five senses to the test with the flavors of the world, its smells, its sounds, seeing the illuminated figures and touching the light animals.
Where: Torrelles de Llobregat
Date: from 18 November to 8 January 2023.
More information: https://lumagica.es/
Port Vell Christmas Market
The Port of Barcelona hosts the Christmas fair for another year. Enjoy light and music shows, a nativity scene on the water, and a 65-meter-high Ferris wheel.
You will also find food stalls, crafts and children's workshops. Also this year, a 400m2 ice rink has been installed.
Where: Moll de Drassanes (Barcelona)
Date: from 5 December to 6 January 2023.
More information: https://www.nadalalportvell.com/?lang=es
Living Nativity Scene in Corbera
Visiting the nativity scene in Corbera de Llobregat is one of the most typical traditions to do at Christmas. The visitors walk around 700m circuit where different live and moving scenes are depicted, and where the figures are dressed according to Catalonian and Hebrew tradition;
such as the Angel's Annunciation, the shepherds around the fire or the adoration of the Kings.
Where: Corbera de Llobregat
Date: from 3 December to 15 January 2023
More information: https://www.pessebrecorbera.cat/inici/home/
If you come to Barcelona to enjoy Christmas, remember Aerobús is waiting for you at El Prat Airport to take you to the center of Barcelona in just 35 minutes.
What plans do you have? We read you in comments!