Today, March 25, is International Waffle Day and Barcelona is a city that is full of sweet dessert offers for those with a sweet tooth.
Waffles come from French and internationally known as waffle, it is a typical Belgian and northern French breakfast. It is a kind of thick wafer-type biscuit, with a crispy and spongy dough, similar to a waffle, that is cooked between two hot plates.
You can add anything from chocolate, fruits and any toppings you want, as well as mixing it with ice cream and cookies. That is why, at Aerobús, we want to recommend the best waffles in the city center. Our mouths are already watering!
Farggi
If you arrive in Barcelona with the Aerobús, if you get off at the last stop, Plaça Catalunya, you will find the Farggi cafeteria. Among many other things, they make delicious waffles.
Address: Passeig de Gràcia, 2
Bubbwrap
In the Raval neighbourhood, very close to Plaça Catalunya, we find Bubbwrap, a different way of eating waffles. They are sweets with waffle bubbles that are usually filled with cookies, sweets and even ice cream. They are super good and they provide a fairly extensive menu of this product to take when we have a clear craving for waffles. Located on Calle Tallers, it is the trendy place to enjoy authentic waffles with ice cream in Barcelona.
Address: Carrer dels Tallers, 80
Giovanni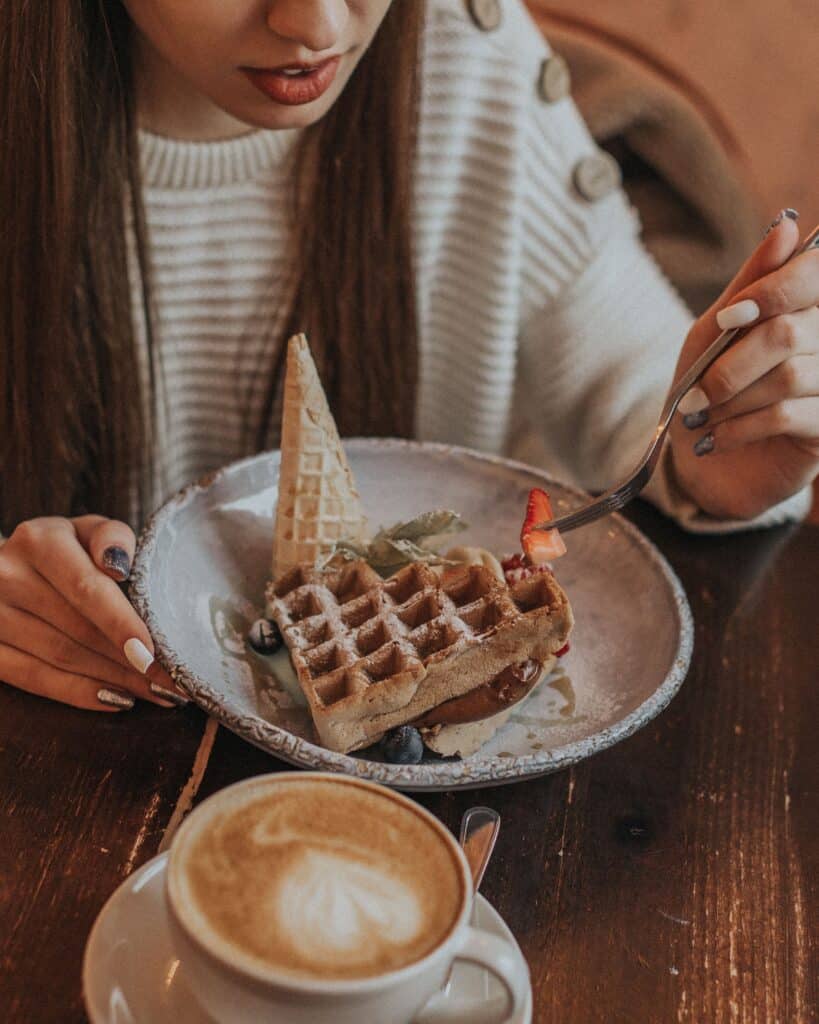 One of the most famous ice cream parlors in Barcelona, ​​Giovanni offers crepes and waffles of different flavors. To them, you can add the topping you want so that the sweet is even better. Its establishments provide quality in each of its sweets made with first-class ingredients. In Barcelona there are several establishments such as the one on Calle Ferran, between Las Ramblas and Plaza Sant Jaume. Now we can recreate ourselves with a waffle or two!
Address; Carrer Ferrán, 4
Sweet Gaufre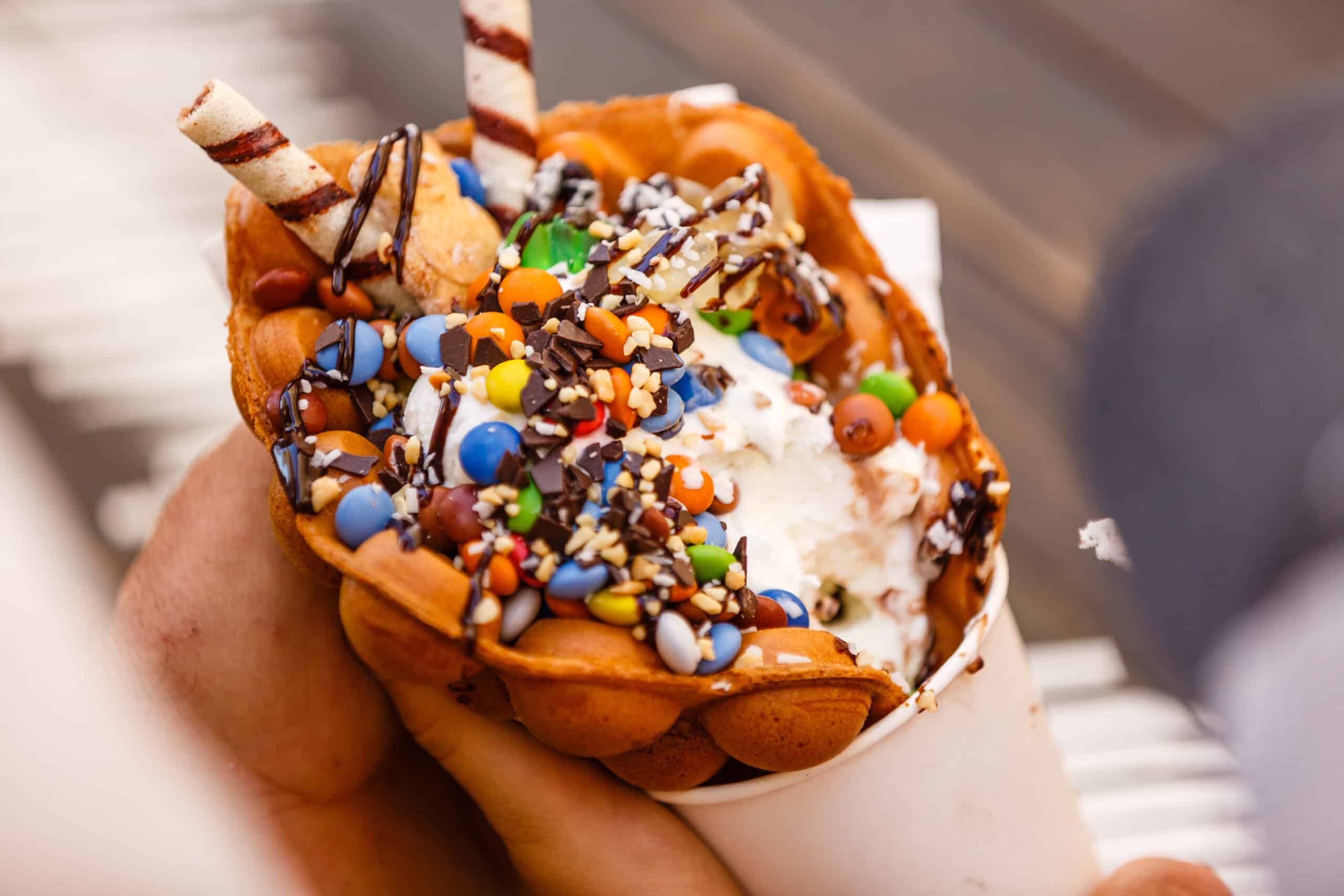 And finally, Sweet Gaufre is a popular ice cream parlor in Barcelona that opened its doors in 1988, becoming the first establishment in Barcelona to prepare and serve waffles, thus earning it the title of "Las Ramblas waffle parlor".
They serve coffee, ice cream, crepes, waffles and the most striking of all: waffle bubbles, the waffle-based ice cream that is taking the world by storm.
Address: La Rambla, 83
Remember that the Aerobús stop is very close to all the places that we recommend, and that the service is 24 hours a day, 365 days a year. You can buy your advance ticket here