Do you know the theory of 10,000 daily steps? The World Health Organization has recommended walking every day to have a level of physical activity recommended for health and thus avoid a sedentary lifestyle.
Barcelona offers routes from the mountains to the sea so you don't miss any detail. The Generalitat de Catalunya has developed a healthy route search engine. They propose itineraries that pass through emblematic points of cultural and heritage interest in the city of Barcelona. Put on your watch or activate your mobile device and walk!
From the Aerobús Blog we suggest some routes so that you get to know the city of Barcelona on foot and achieve your goal of 10,000 steps.
1. Modernism Route and the Eixample
Lose yourself for its perfect grid! The Eixample district is the best example of the urban plan of the city of Barcelona. It is also known as the "Quadrat d'Or" (golden square) where the highest concentration of modernist buildings is found. Also, walk the iconic Passeig de Gràcia and visit designer stores and major brands.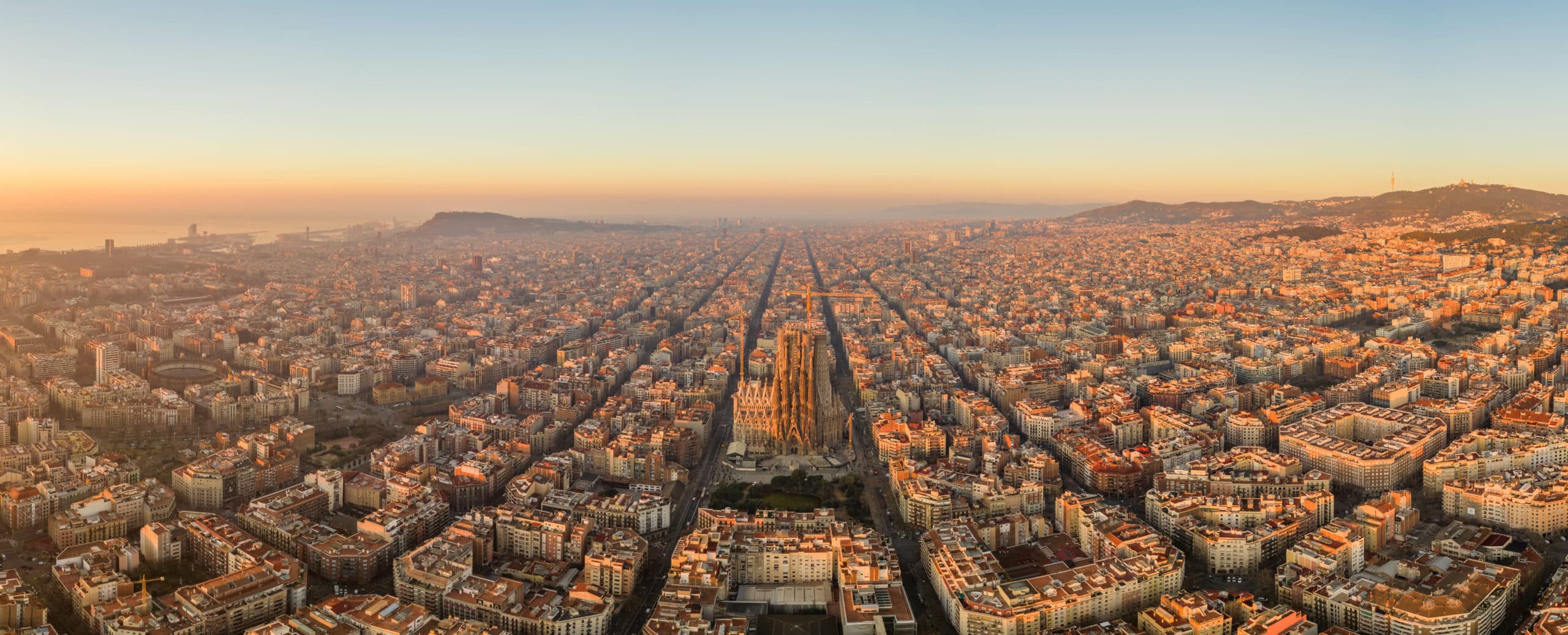 You can not miss:
Recinte Modernista de Sant Pau: ua Modernist jewel and World Heritage Site.
Sagrada Familia: Gaudí's unfinished masterpiece.
Casa Batlló:belongs to the naturalist period of Gaudí.
La Pedrera: a masterpiece by Gaudí, a UNESCO World Heritage Site.
La Monumental:bullring converted into a stage for musical events and circus shows.
Museums: Museum of Music, Museum of Catalan Modernism, Palau Robert, etc.
2. Collserola mountain route
During the route through Collserola you will enjoy nature and panoramic views of the city. We recommend the Carretera de las Aigües, a light walk to disconnect with Barcelona at your feet.
Also, you can walk through the Vallvidriera neighborhood, to the southeast of the mountains. You can do a family route, since it is a short walk and there is not a great difference in level until you reach the reservoir.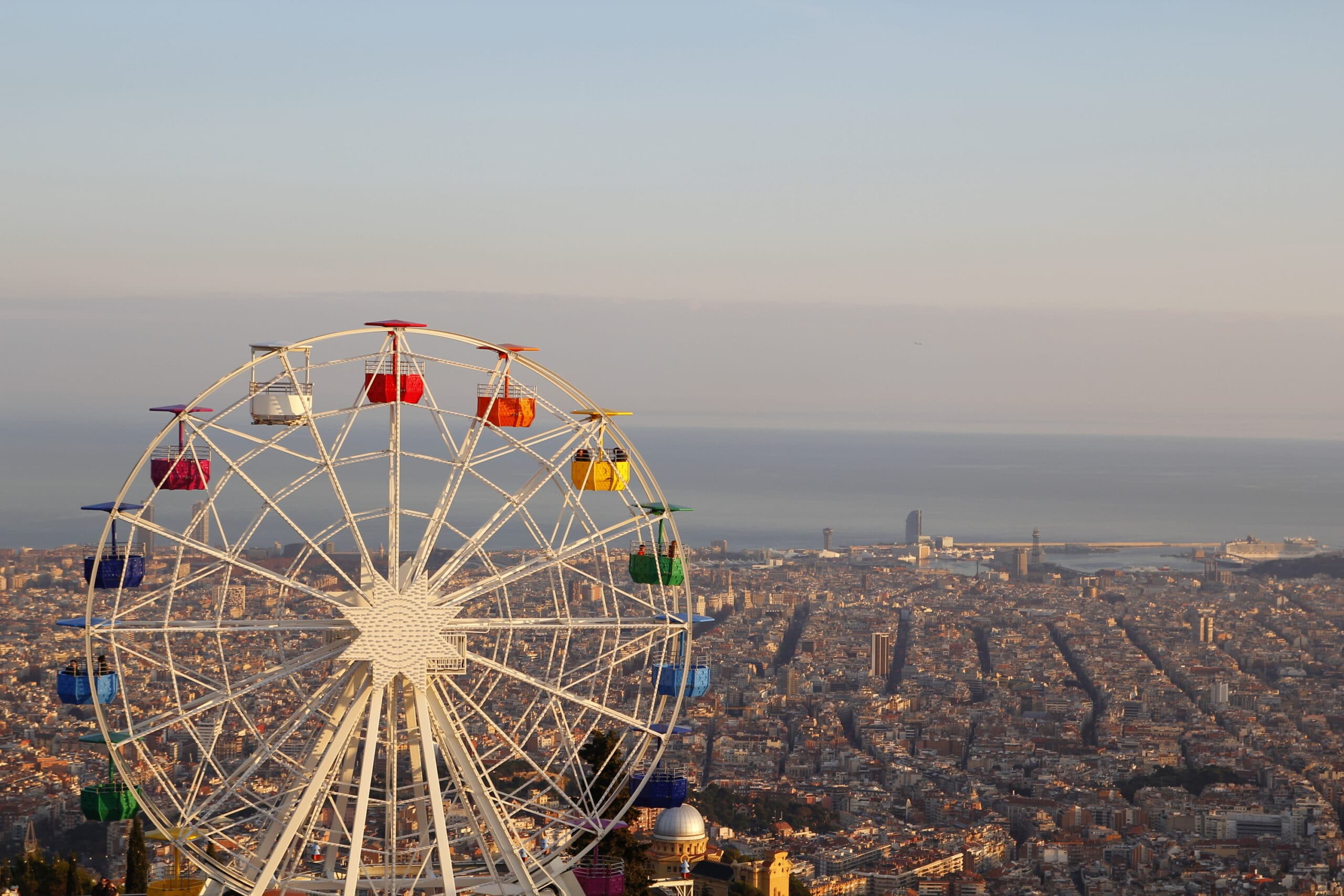 You can not miss:
Tibidabo:the highest peak of the Collserola mountain range.
Torre de Collserola: communications center of Catalonia and was built for the Olympic Games in Barcelona in 1992.
3. Barcelona beaches route
If you prefer a route along the Mediterranean Sea, we recommend a walk along the various beaches of the Sant Martí district until Barceloneta. This route is ideal for enjoying the promenade and breathing fresh air.
If you prefer to see Barcelona from the sea, you can book a catamaran ride to navigate Port Vell and enjoy the best views of the Catalan capital's skyline.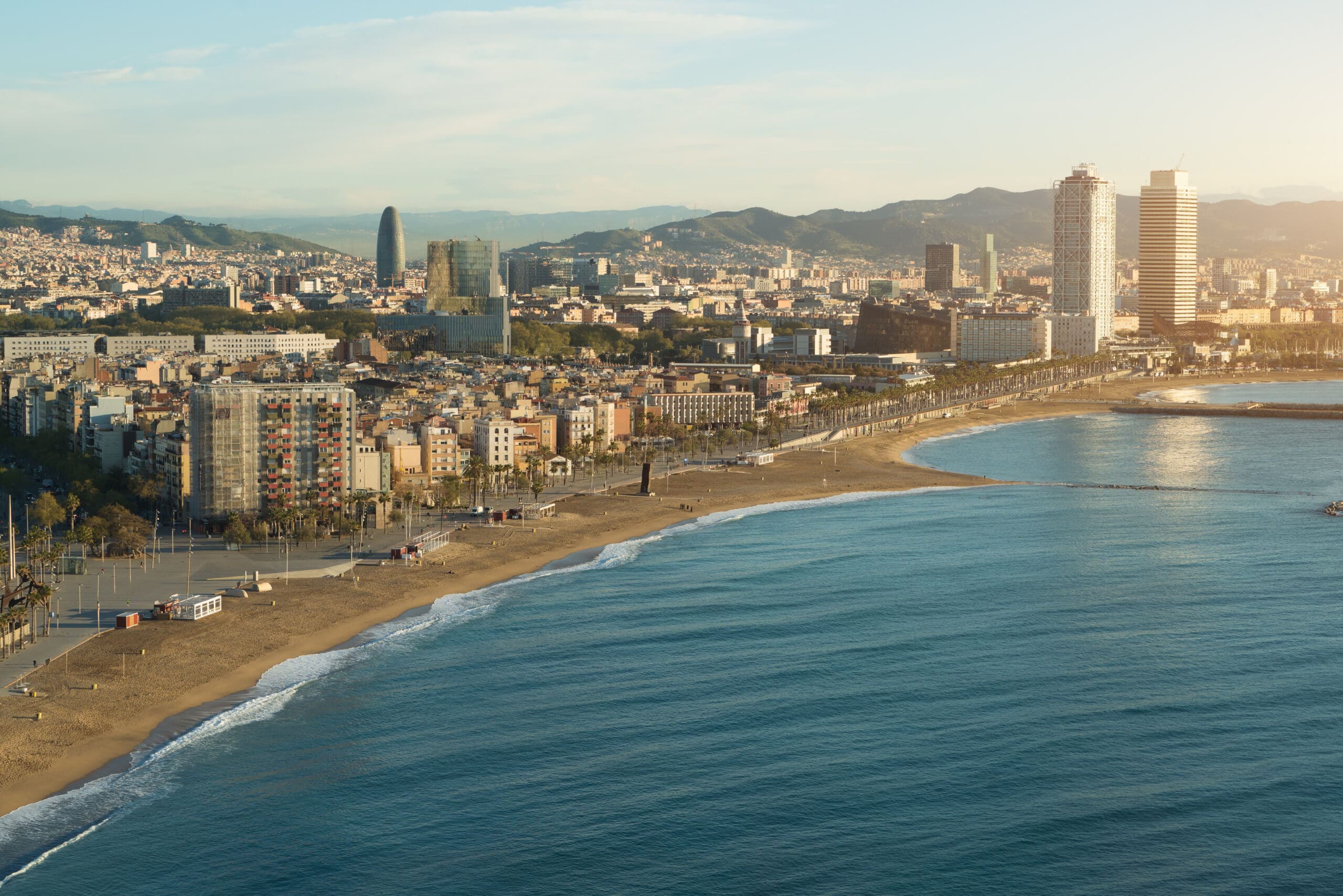 You can not miss:
Barcelona beaches: La Barceloneta, Sant Sebastià, Llevant, La Nova Marbella, etc.
Port Vell: practice sports, walk, go shopping, enjoy a good lunch or dinner, visit museums…
Villa Olímpica: created for Barcelona 92 Olympic Games.
Parc del Fòrum: a large venue that has become a meeting point and a venue for multiple events.
Whatever your interest, you will find a perfect visit to Barcelona. Remember that if you come by plane, the Aerobús takes you directly from El Prat Airport to Plaza Catalunya in just 35 minutes, every day of the year.
Enjoy your healthy routes in Barcelona!