For work, to visit family, for leisure… whatever the reason for your visit to Barcelona or you don't know how to go to El Prat Airport, Aerobus is the best option.
Traveling with Aerobús is full of advantages since it is the fastest, most comfortable and cheapest transport that everyone takes to do this route. Aerobus works every day of the year and every five minutes, what more could you ask for?
Service 24h/7
One of the best advantages of using Aerobús is the schedule and its frequency. You have service every day of the year, 24 hours a day. Only every 5-10 minutes the Aerobús will be waiting at Plaça de Catalunya or at T1 and T2 of the Airport, depending your destination. It only takes around 35 minutes!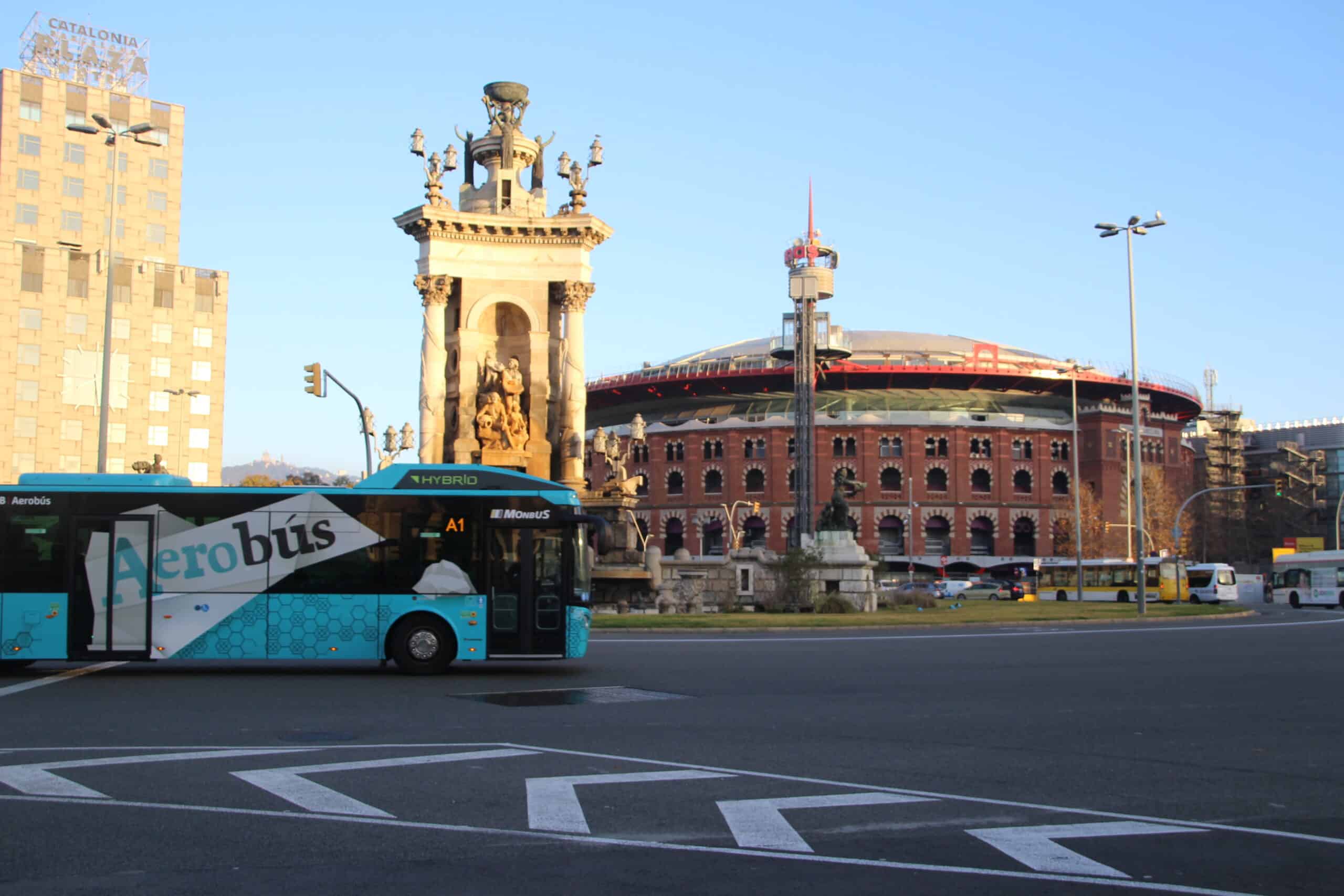 Connection with strategic points in the city of Barcelona
Whether you land at Terminal 1 or at Terminal 2, you will have the opportunity to travel on any of the two available lines of Aerobús to Plaça Catalunya. Aerobús makes four stops in the city of Barcelona, with connections to other means of transport: Pl. Espanya, Gran Via Urgell, Universitat and Pl. Catalunya.. Discover the best corners of Barcelona, the Gothic quarter, Gaudí's essentials, Las Ramblas… it couldn't be easier!
Direction to the Airport, Aerobús leaves from Plaza Catalunya and also picks up travelers in Sepúlveda and Plaça Espanya.

Always connected
Whether it's for work or if you're one of those who can't put your mobile aside, Aerobús offers you free WiFi on board so that you're connected to the network at all times. Also, if you don't have a battery in your devices, don't worry, you can charge them in the Aerobús thanks to the USB chargers . Also, during the tour, Aerobús has a television channel (Núvol TV) with all the information on the activities that you can do in the city and lots of advice.
Where can you buy tickets?
There are several ways to buy your ticket: you can buy directly from the staff at the stop or drivers by cash (maximum change 20eur) or credit card. Also, at the ticket vending machines located at the stops (card or cash) or in our website or App.
Buy your ticket in advance. This is the most recommended way to travel with peace of mind, since you will have your ticket as soon as you arrive at the Aerobús. It is not mandatory to print the pdf document but you can show it directly from your mobile device.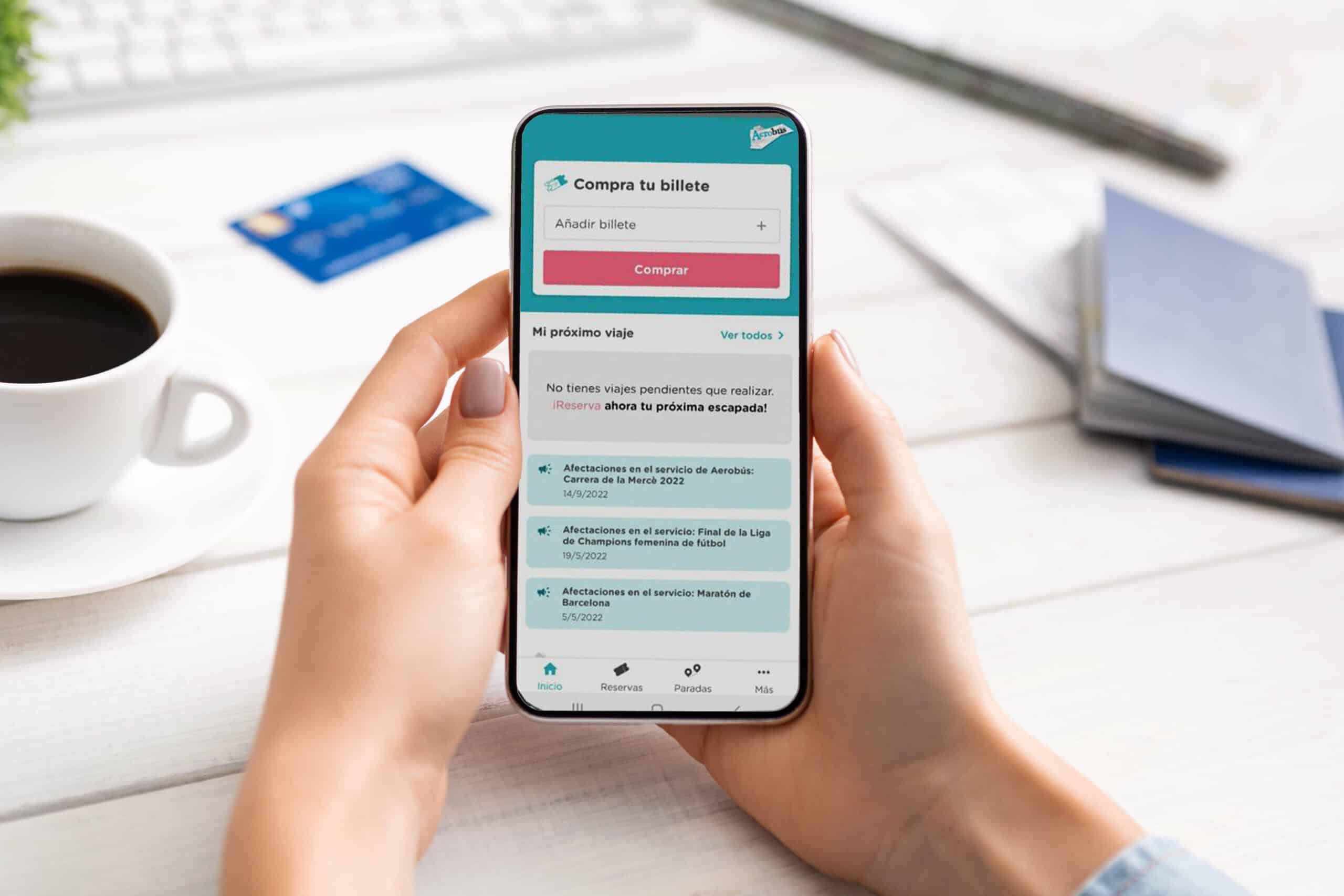 We respect the environment
Aerobús is committed to more sustainable and accessible mobility, with a exclusive fleet hybrid and electric vehicles. Every time you travel by Aerobús you contribute to reducing the environmental impact produced by fuel consumption in the transport of people.
You no longer have an excuse to use public transport, everything is comfort! Organize your trip with Aerobús and forget about the worries involved in getting from the city airport to the center of it, occupying yourself solely and exclusively in enjoying everything that Barcelona has to offer you. What are you waiting for to get your Aerobús tickets?