Beyond the general doubts about the price and the Aerobús stops, there are always other details that generate doubts.
Can I bring my surfboard? Aerobus Works at night? Below, we have compiled the questions most frequently asked by our passengers to help you.
Aerobús is the bus service connects Barcelona Airport El Prat with the city center of Barcelona, every day of the year in about 35 minutes. If you want to use it because you visit Barcelona or if you are local, take the Aerobús. You can use any time, from various points in the city, buy ticket in advance and with the peace and comfort..
We answer the mostfrequently asked questions that our customers have about Aerobús.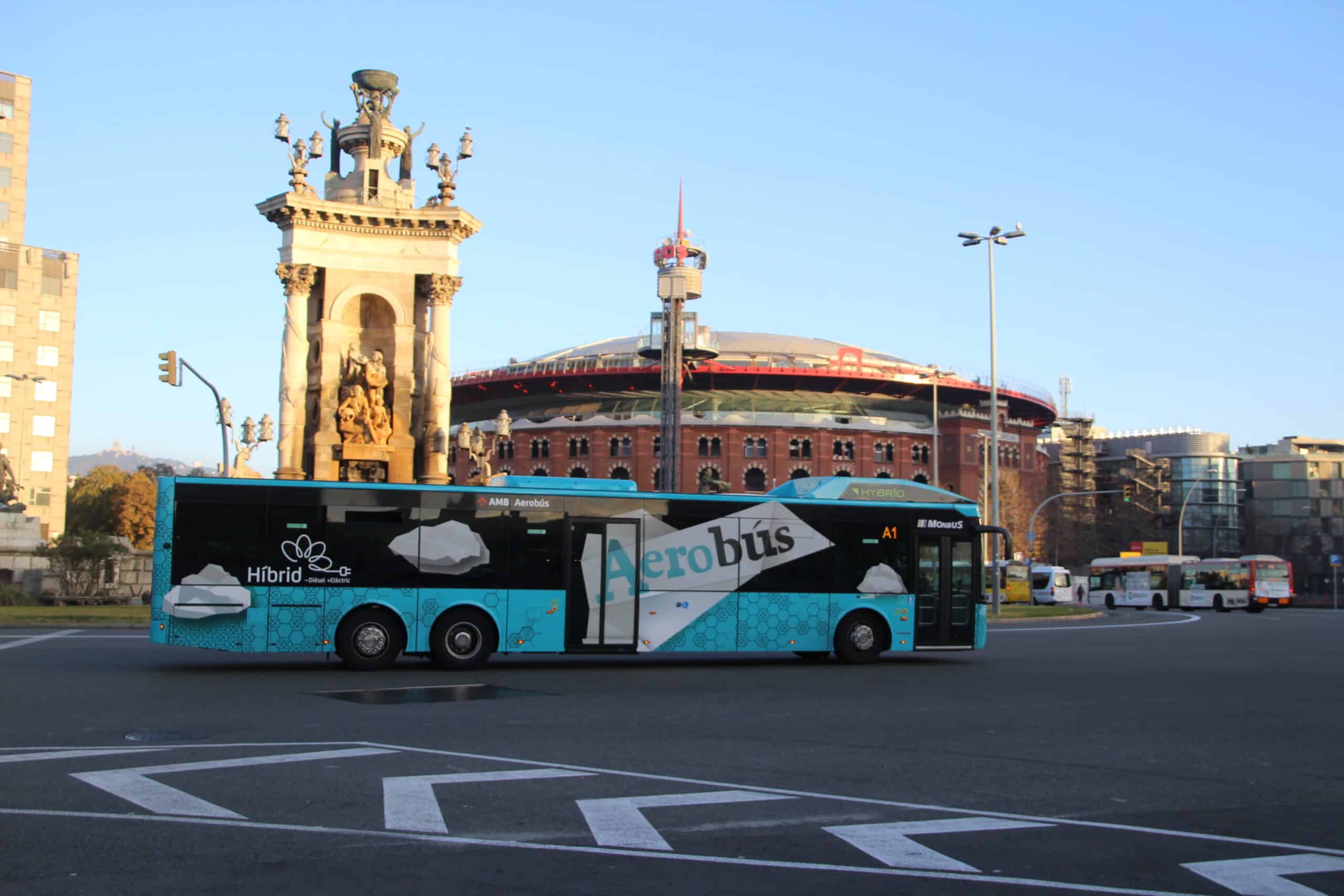 What are the Aerobús stops?
From Barcelona to Airport, the Aerobús stops at Pl. Catalunya, Sepúlveda and Pl. Espanya. From Airport to Barcelona, the bus stops are Pl. Espanya, Gran Via-Urgell, Pl. Universitat and Pl. Catalunya.
Does Aerobús stops at Barcelona-Sants Station or Nord Station?
None of the Aerobús lines stops at Sants or Nord stations. If you are in Sants Station, the nearest bus stop is Pl. Espanya. You can use metro line L3 or you can walk about 15 minutes aproxx.
If you need to go to Nord Station, we recommend get off at Pl. Catalunya (end of line) and change to the metro L1 to Arc de Triomf. Also, you can walk from our bus stop to the station, about 15 minutes approx.
Is there a night service?
Aerobús is available 24 hours a day, every day of the year.
Is it possible to board with bicycles, a baby buggy or large luggage?
You can board all items you need to travel by plane. Inside the bus, you will find a big place for the luggage's. Also, there is a space reserved I inside for wheelchairs, buggies and large luggage.
Is it allowed to take animals on board?
Pets are allowed to travel if they are transported in cages/carriers of appropriate and approved dimensions. Assistance dogs can travel with his/her owner on board of the bus with the documentation required.
Where can I buy tickets?
You can buy tickets in advance in our website. Also, you can use of method payment on site. You can by ticket to ourticket vending machines, bus stop staff or bus drivers by cash or credit card. The tickets are valid 90 days from the date of purchase.
If you have any other questions, you can check our FAQ's section. You can contact us through the contact from and we will contact as soon as possible.
Go to the Airport or to city center of Barcelona has never been as easy and comfortable as with Aerobús.