If you come to Barcelona in a group for student trip, business trip or to visit an important event, Aerobús is your best transfer option.
Aerobús is the shuttle service from Barcelona Airport to the city center. It connects with different points in Barcelona and the best connections with other transport network, 24 hours a day.
How to buy Aerobus tickets

Through the Aerobús website
To organize the group trip yourself, you can go directly to the website to buy the tickets you need. In this case, you will find that the maximum number of tickets is limited to five, so you will have to make several purchases without any problem. Every ticket includes as many bags as the passenger needs. Children under 4 years old travel for free on the Aerobús.
Inform you that you do not need any type of data from the rest of the passengers before making the purchase. You only have to register on the web and make as many orders as you need.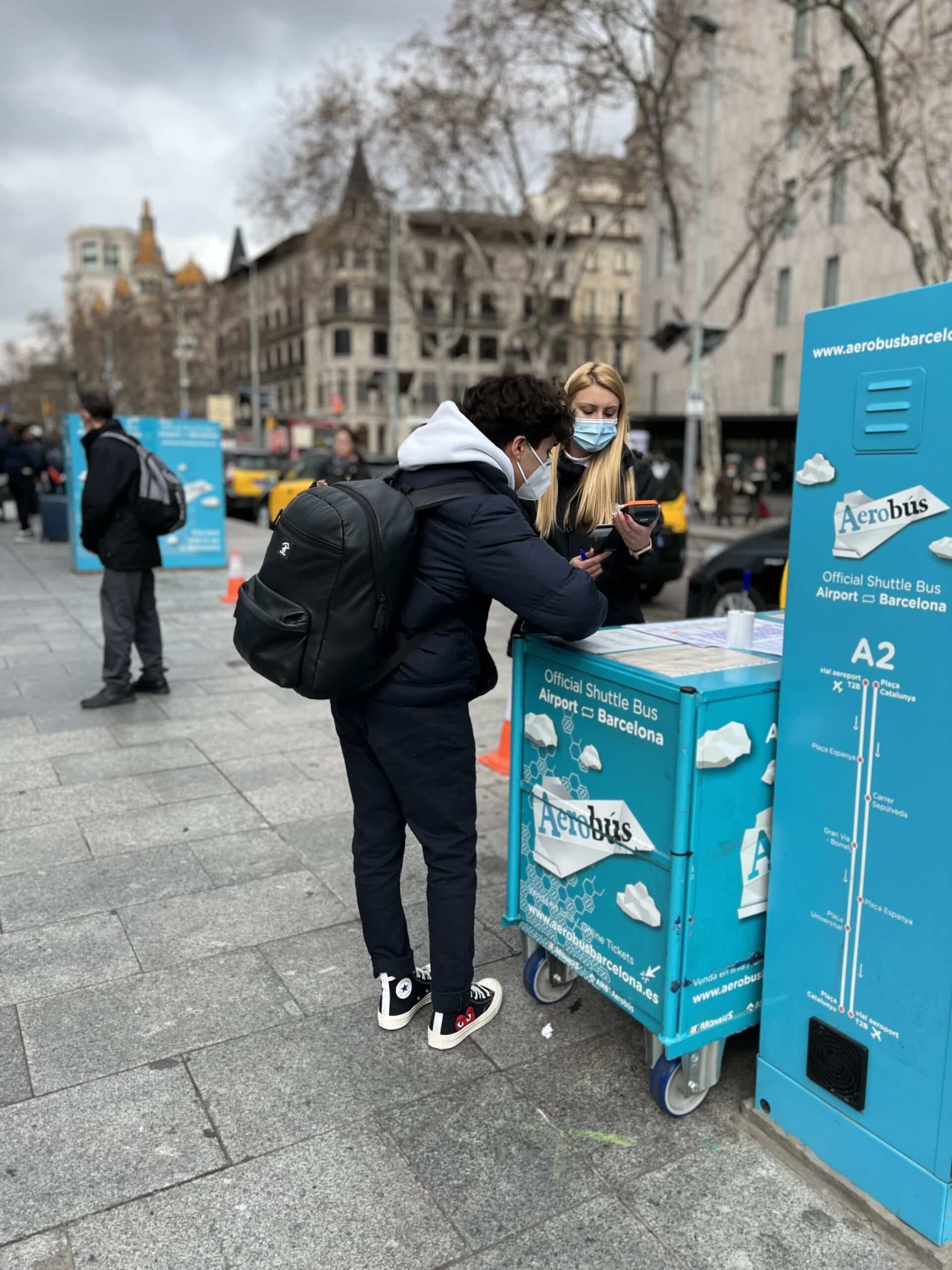 Through Aerobús staff
The same day you want to use the service, you can go directly to the Aerobús stop. There you will find ticket vending machines or bus stop staff that will help you with your purchase. Both the machines and the stop staff accept cash and credit card.
How to access the Aerobus
When using the Aerobús, each user can show the ticket directly from their mobile device, without the need to print the document. You should scan the QR code you will find at the same ticket on board of the bus or with our bus stop staff.
With your ticket there is no reservation of a place, but don't worry, you have an Aerobús waiting for you every 5 or 10 minutes. If you are a very large group, our stop staff will help you so that you all travel on the same bus.
Is there a discount for groups?
In Aerobús we do not have discounts for groups. There is only a discount for large families and single parents on the single ticket.
There are different fares for everyone. You can find Aerobús tickets and combined tickets to use with Barcelona transport network.
If you want to know more about our service, you will find more information in our FAQ's section.