Would you like to surprise that special someone with a romantic getaway to Barcelona? Do you plan to come to Barcelona to celebrate the Valentine's Day?
Barcelona is a romantic city! No wonder, you can walk in the beautiful old town "El Gótico", enjoy the views in the beach and so many romantic things to do more.
We will guide you to amorous experiences and dreamy locations. Discover some of the secret spots in Barcelona. Come with us!

Ciutadella's Park
You will find the Ciutadella park in the centre of the city just on the edge of the famous El Born District. There are several attractions such us Barcelona Zoo, the Catalan Parliament, waterfall fountain, Umbracle and probably the greenest area in the city.
There is no better way to celebrate Valentine's Day with a boat ride or making a photo report with your couple.
The world begins with every kiss
The photograpther Joan Fontcuberta was designed "The world begins with every kiss" and it is in Plaça D'Isidre Nonell, near Barcelona Cathedral.
The piece consists of a photomosaic of giant kiss made up of 4000 small format photographs printed onto tiles sent by citizens. The required subject for the photographs was "living free.
Steal a kiss!

Cervantes Park
In Pedralbesneighbourhood, near University area, you can walk among hundreds of roses: Cervantes Park.
You will find a rose garden with about 10.000 roses of various species. If you come on Spring, you can enjoy the International New Roses Competition.
El Bosc de les Fades
Very close to Las Ramblas, there is an impressive coffe El Bosc de les Fades (Passatge de la Banca, 5). A magical universe full of fantasy. It is a recreation of a forest with trees, gnomes and other mythological creatures. Can you think of a more romantic place to have a drink?
Streets with romantic names
Love in the street! Barcelona is the perfect place to take a romantic walk around romantic streets on 14 February.
Celebrate Valentine's Day walking around "enamorats", "amor" or "petons" streets. Do you know the origin of the name? Although there are different theories, the most acceptd says that in eighteenth century, those condemned to death could say goodbly to their relatives in this small street.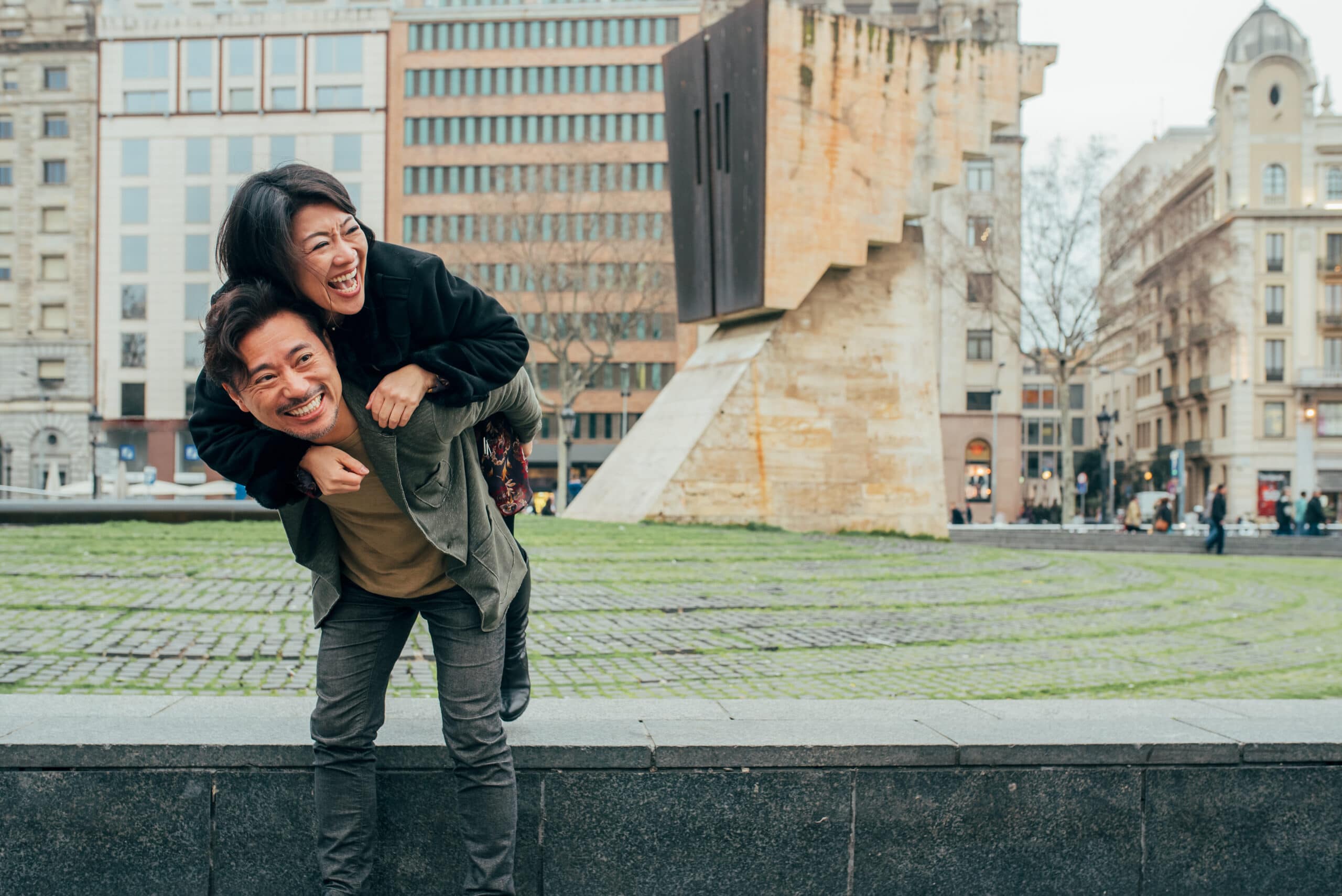 However big or small your plans are, we hope you have a memorable day with the special person or friends in your life. Buy your Aerobús tickets and enjoy these romantic places in Barcelona. Fall in love again!