The Day of Sant Jordi is one of the most exciting and popular celebrations in Barcelona, a UNESCO City of Literature since 2015.
Festival of books and roses falls on Sant Jordi 2022, adding to high expectations after two years of pandemic. Both locals and visitors love to gather in the streets of Barcelona to fully soak up the experience.
This year, an area of central Barcelona will be pedestrianized to create the literary superblock. About 4 kilometers being filled with bookstalls, where famous writers sit behind a table to sign their works.
Sant Jordi combines culture and romanticism. Catalans always look forward to a very special date. It is tradition for couples, Friends, or family members to give each other a rose or a book as a token of their love.
Sant Jordi legend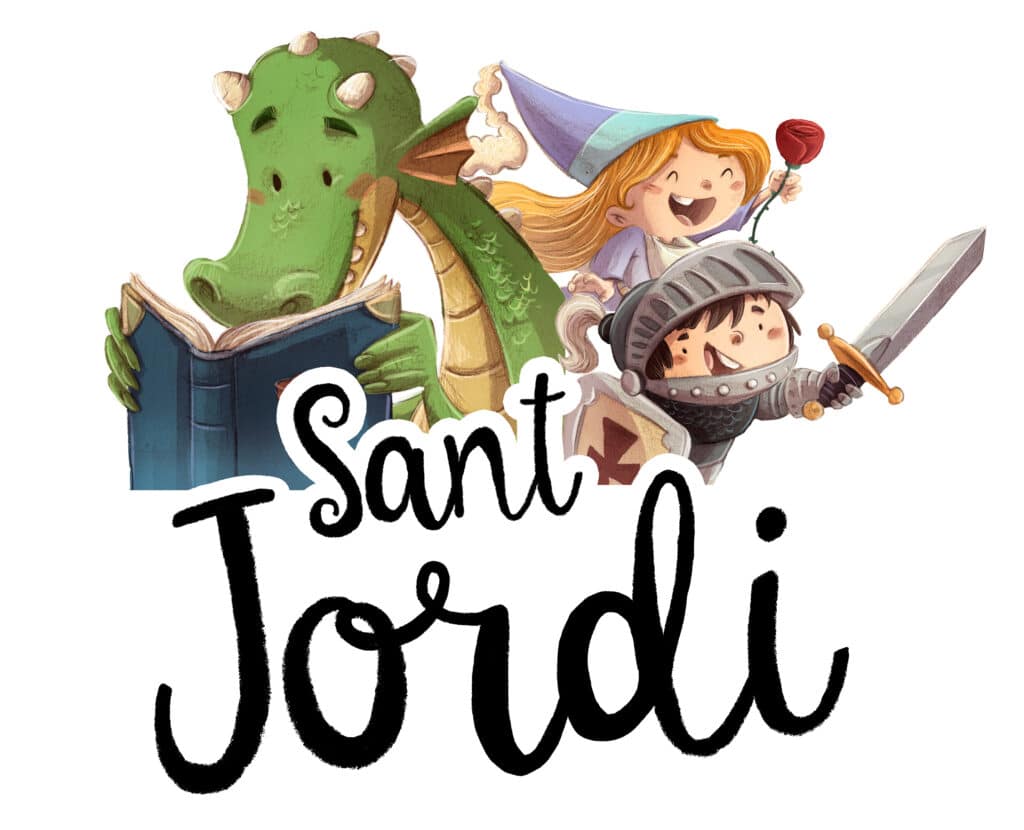 Once upon a time, a dragon was terrifying the inhabitants of a small town in Catalonia called Montblanc.
The town's inhabitants decided they would sacrifice someone every day to offer the dragon. One day, it was the turn of the king's daughter to be sacrificed. Just when the dragon was about to gobble her up, Sant Jordi appeared with his lance and drove into the dragon. Blood supported from the wound and a bush of red roses grew.
Sant Jordi activities
This year Barcelona celebrates Sant Jordi, after two years affected by mobility and capacity limitations due to the Coronavirus. The main streets of Barcelona becomes just one big open-air bookshop and florist.
If you are in Barcelona, 23 April is a perfect day to walk around the city and enjoy the festive atmosphere. Streets such as Las Ramblas, Paseo de Gracia or Casa Batlló are essential. Did you know that the Casa Batlló is an allegory of the legend of Sant Jordi? For this reason, it is decorated with red roses during the day.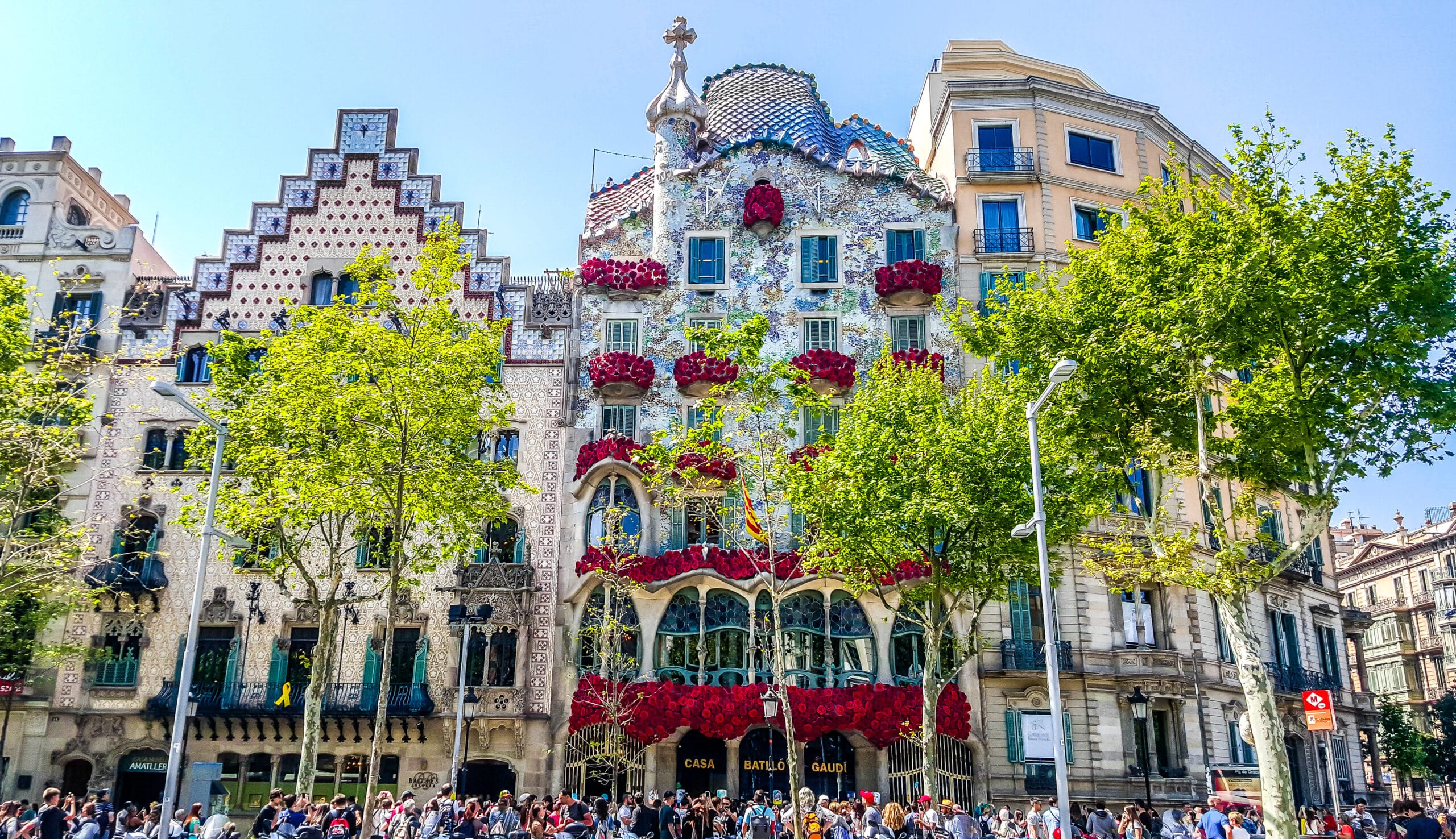 Catalan tradition is celebrated on 23 April, but few days before, the city has a lot of cultural activities.
Completa activity guide
Dialogues for Sant Jordi
The days before the celebrations of Sant Jordi, the city's library network (Biblioteques de Barcelona) offering dialogues between authors and readers in Disseny Hub Barcelona and the CCCB auditorium.
Books and roses stalls
On 21 and 22 April, booksellers and florists allow to sell their products in the streets; also bakeries who sells pa de Sant Jordi, bread striped with bright yellow and red of the Catalan flag.
Opening Speech
The opening speech will be given by writer Imma Monsó and she will talk about the role that libraries have played in her life.
Where: Saló de Cent Barcelona (City Council)
When: On Friday, 22 April, at p.m.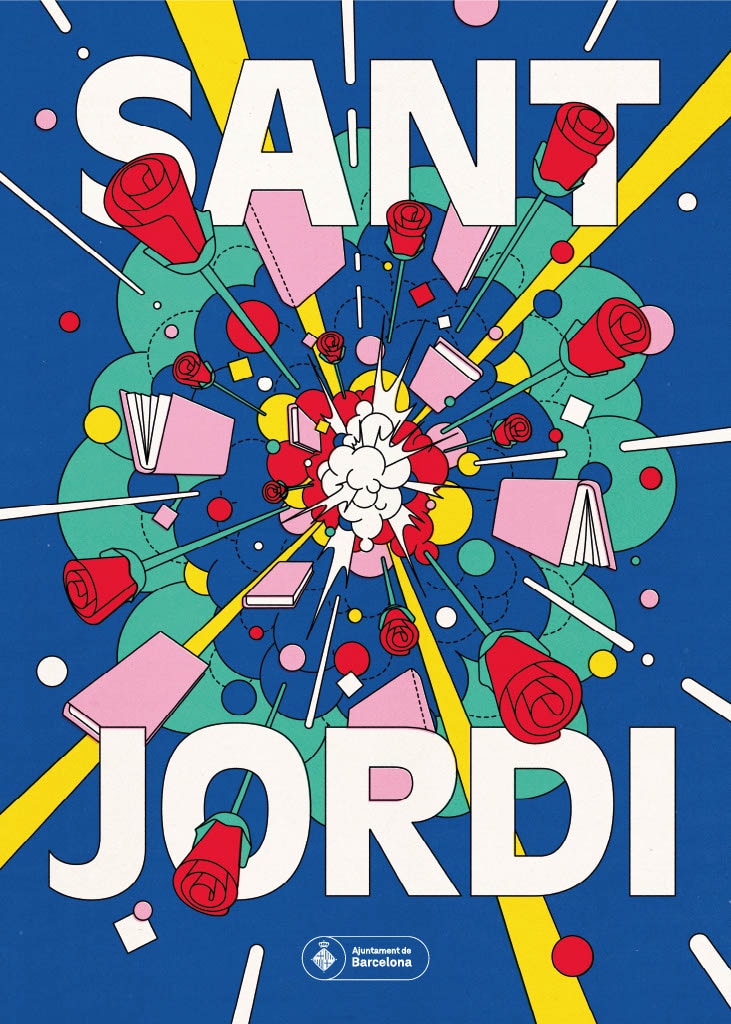 Literary Superblock
The main event this year is Literary superblock. between Gran Vía and Av. Diagonal, and the streets of Pau Claris and Balmes the epicenter for the celebrations with a section of stalls of booksellers and florists. You will find some writers signing their books.
When: On Saturday, 23 April
Sant Jordi Musical 2022
The Antiga Estrella Damm Factory celebrates two days full of music, good food, books and roses. Entrance is free!
Where: The Antiga Estrella Damm Factory
When: 23 and 24 April
Saradana dancing
The 71st Display of Sardanas will be taking place in Pl. Sant Jaume with the music from La Principal de La Bisbal ensemble.
Where: Sant Jaume square
When: On Saturday, 23 April
Open day
some important building of the city will beopen to the public.
The City Hall: visitors will be accompanied by harpsichord music and historical characters. Once again, the City Hall organizing solidarity roses sale. All money raised will go to non-profit organizations about children's rights.
The Ateneu Barcelonès also celebrates an open day. Ateneu continues its traditions of reading aloud texts from outstanding works of present day Catalan literature.

Recinte Modernista de Sant Pau: a host of free activities. Different activites such us photographic projections through the history of the Santa Creu i Sant Pau Hospitalhasta or a game to discover the references to the legend of St George and the Dragon hidden away in different parts of the former hospital.
If you are in Barcelona for Sant Jordi, enjoy the atmosphere in the different neighborhoods and the main streets of the city. Aerobús takes you directly to the literary superblock in just 35 minutes, from Barcelona Airport El Prat to Plaça Catalunya.
Enjoy Sant Jordi tradition!