The use of technology is in our day to day. Nowadays there are applications for almost everything to make our lives easier. From applications to manage money, to edit photos, to compare prices, buy clothes, food, book transportation, geolocate yourself, etc.
Also, thanks to these applications, it makes our trips easier. There are many applications, but at Aerobús we want to give you the essential ones to help you before and during the trip.
Before the trip:

FlightAware
No more last-minute surprises and the stress of being late for your flight. With this App you can see all the notices about changes, delays, incidents and cancellations of your flight. This way you can organize your time to go to the airport. This tool also tracks where your flight is and informs you of weather conditions.
Don't you know what to take? Do you overstuff your suitcase? Do you use many "just in case"? What if it rains? This App solves your life by helping you pack your suitcase. You just have to select the destination, put the dates you are going to and the type of trip you are going to do (work or personal). Then, you must select what type of activities you will carry out (trekking, going to the beach, taking photos, walking…). The app will then check the weather and create an automatic list with everything you need to travel so you don't forget anything. You can remove or add things to your liking.
You can see some other tricks that we give you to pack your hand luggage easily.
Arriving in an unknown city and not knowing how to get around? With the Moovit application you can see all types of transport along with the price of each one. It tells you the best routes and even tells you if there are public rental scooters, bikes or motorcycles. It has global coverage, with more than 2,700 cities around the world, and you don't need a connection to get information from your maps.
It is an application that you are sure to use even in your own city. It is true that for it to calculate the route and to be able to see the reviews you need an internet connection, but nowadays in almost all places there is free WiFi. With this appyou can see the best routes and all the services (restaurants, pharmacies, shops, etc.) and see how they are rated.
Depending on which city you travel to, your language may not be spoken. An application that can save your life and be able to communicate with the natives is Duolingo. Also, it is a tool for language lovers and those who like to learn new languages. It is full of short lessons to learn to read, write and understand the details of up to 27 languages. Download it for free if you don't want to be lost in a country where you don't control the language.
XE Currency is an application that has been developed to exchange currencies in a simpler way, without calculations or failed approximations. It is available to download on Android and iOS, to be used before or during the trip.
This application is ideal if you travel with more people. It will be your greatest ally on group trips, it is used to share expenses and always keep accounts up to date.
You can keep track of your expenses and add expenses of others. The interesting thing is that you can see who owes money to whom, create different groups simultaneously and share them with your friends so that they are also up to date with expenses… In this way you can ensure that each one pays what corresponds to them without having to take out the calculator and do complicated calculations.
This is one of the most original applications and one that is arousing the most interest. It consists of the search for free accommodation in exchange for work, very useful for those who want to get in touch with local people and learn about their way of life and their customs first-hand.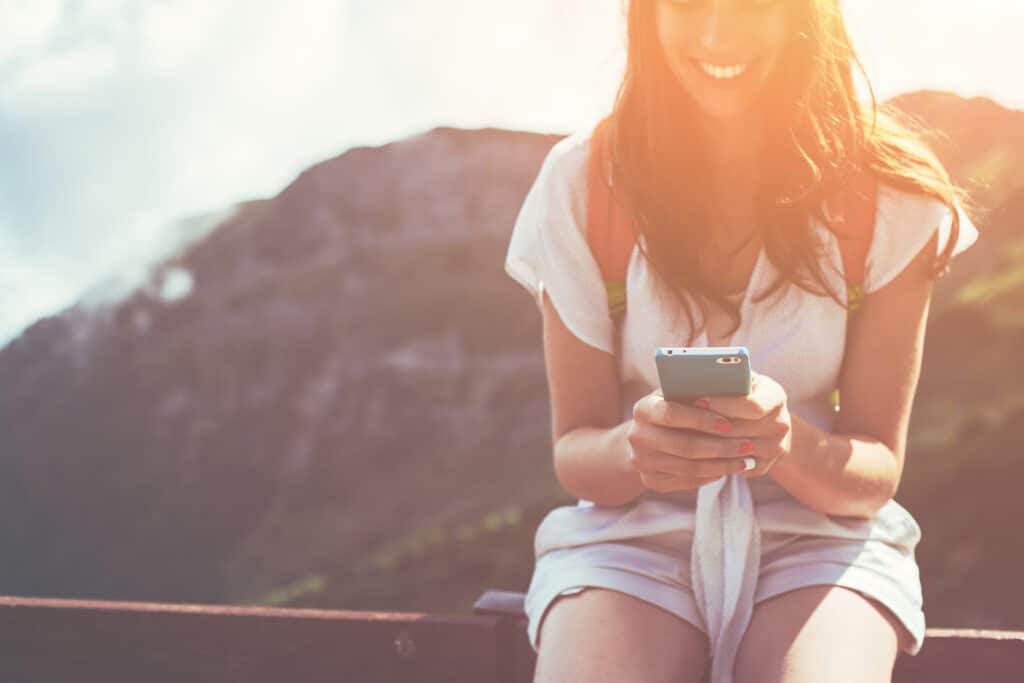 No matter where you are going or what your type of trip is, there is an ideal application for you that will make your trip easier. Take note of these applications to use previously or to use at your destination. Remember that, if you are going to visit Barcelona, ​​with Aerobúsyou have easy access from the city airport to Plaza Cataluña. Everything you need to live your own adventure. Start by buying your ticket online