Barcelona is full of places of interest, historical monuments or buildings known around the world. These sites are a must for those who visit the city. But there are also places that are not well known to tourists. As was this viewpoint of Turó de la Rovira.
The Bunkers of Carmel are located at the top of the city of Barcelona, ​​specifically in Turó de la Rovira, in the Carmel neighborhood. To get there, the closest stop of Aerobús is Plaza Cataluña. From there, you can take the bus line V17 to the last stop at Carmel and walk 5 minutes.
The viewpoint of the bunkers was not always a place just to appreciate the best views of the city, but these bunkers were built by the Republican side with the aim of defending the city from the fascist troops (especially the Italian ones) during the Spanish Civil War.
These antiaircraft batteries were built in 1937, and together with those of San Pere Màrtir, they were the axes of the antiaircraft defense of the city during the time that the war lasted.
After the Civil War the cannons that were here were destroyed and the space was used to house the neighborhood known as barri dels canons, the last place where there were barracks in the city of Barcelona. The living conditions in this place weren't exactly ideal.
Although they are popularly known as the Carmel bunkers, there has been no proper bunker in the place. What was installed there was an antiaircraft battery of the many that were built during the Spanish war.
The Carmel bunkers viewpoint offers one of the best views of the city of Barcelona. Its position above the horizontal of the Eixample, allows you to enjoy the characteristic urban planning of Barcelona, ​​with its famous parallel and perpendicular streets with the Mediterranean Sea behind.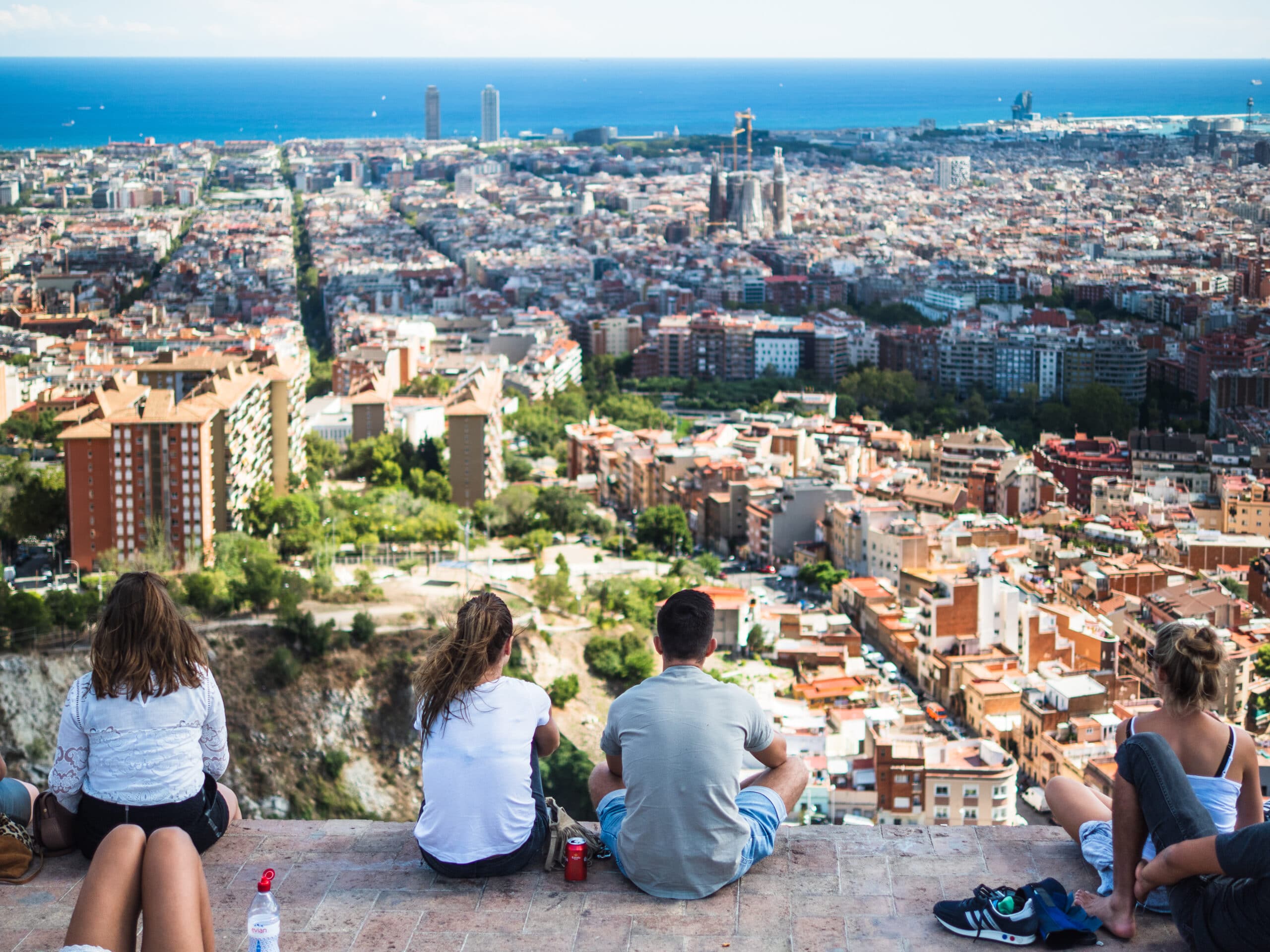 This viewpoint offers a 360 degree view of Barcelona, ​​at an altitude of 262 meters. You can see buildings such as the Sagrada Familia, the Torre Agbar or the towers of the Olympic Port.
At present, the Carmel viewpoint is a very popular place for both locals and tourists. It takes special interest at sunrise and sunset to enjoy the sky over Barcelona.
A great plan, especially starting in the spring as the weather is better, is to go to the bunkers for a picnic in the afternoon and enjoy the wonderful views of the city at sunset.