Paseo de Gràcia is located in the heart of the city of Barcelona. It begins at Plaza Cataluña, where the initial Aerobús stop is located, and ends where the Gracia neighborhood begins.
Formerly it was the road that linked the center of Barcelona with the town of Gràcia and was known as Jesús street. With the urbanization plan and the intention of expanding the city, in 1820, it became an avenue and was renamed Paseo de Gràcia. They planted trees and in 1906 the architect Pere Falqués i Urpí built the famous street lamps and benches that you can find today.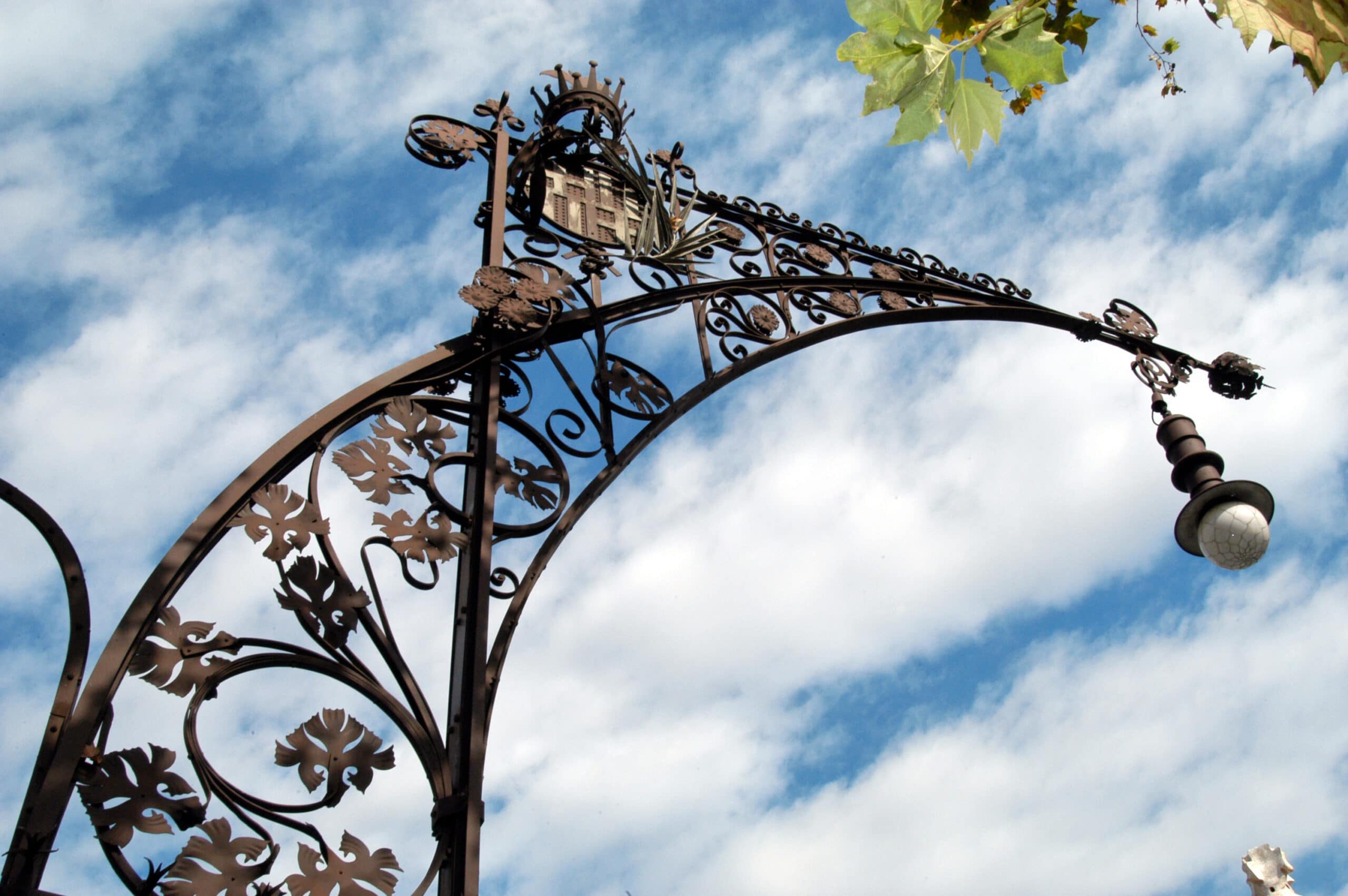 From then on, the Paseo de Gràcia increased in popularity and began to be an area where everyone dreamed of having their home. Also, modernist architects were hired to build unique and fashionable family homes.
Later, over time, the world-famous designer stores arrived and they ended up creating the most iconic and expensive street in Barcelona.
In Paseo de Gràcia you can find several famous buildings where you can find works by architects such asLluís Domènech i Montaner, Antoni Gaudí, Josep Puig i Cadafalch and Enric Sagnier. Works with designs that are still groundbreaking today.
Casa Batlló
Built between 1904 and 1906 under the commission of Josep Batlló, Casa Batlló is Antoni Gaudí's masterpiece, a key piece of modernist architecture in Barcelona that, more than a building, has become an art myth. Also known as Casa dels ossos (House of bones) The roof was the home of a dragon, the artist used tiles as scales and balconies to imitate the skeleton of his prey. In recent years, for Sant Jordi (April 23), they decorate the balconies with red roses, it is a great attraction for both tourists and locals as they really decorate the beautiful building.
Between 1898 and 1900, the house was built by order of the chocolatier Antoni Amatller at the time when L'Eixample had just opened, when bourgeois families from all over the city decided to adopt Passeig de Gràcia as their private settlement. It is less extravagant than Casa Batlló but has a captivating design.
If you like sweets, you have to make a mandatory stop at the Faborit Café that you will find hidden inside the Casa Amatller. The hot chocolate they serve there is just amazing!
It was built between 1902 and 1906 by the Catalan architect Lluís Domènech i Montane, an author also known for his other great works in Barcelona, ​​such as the Hospital de Sant Pau or the Palau de la Música Catalana. It is located on the same block as Casa Amatller and Batlló and was the only one on the block to win the Barcelona City Council Annual Competition for Artistic Buildings, obtained in 1906, chosen for its vision of traditional architecture, but with an interpretation artistic.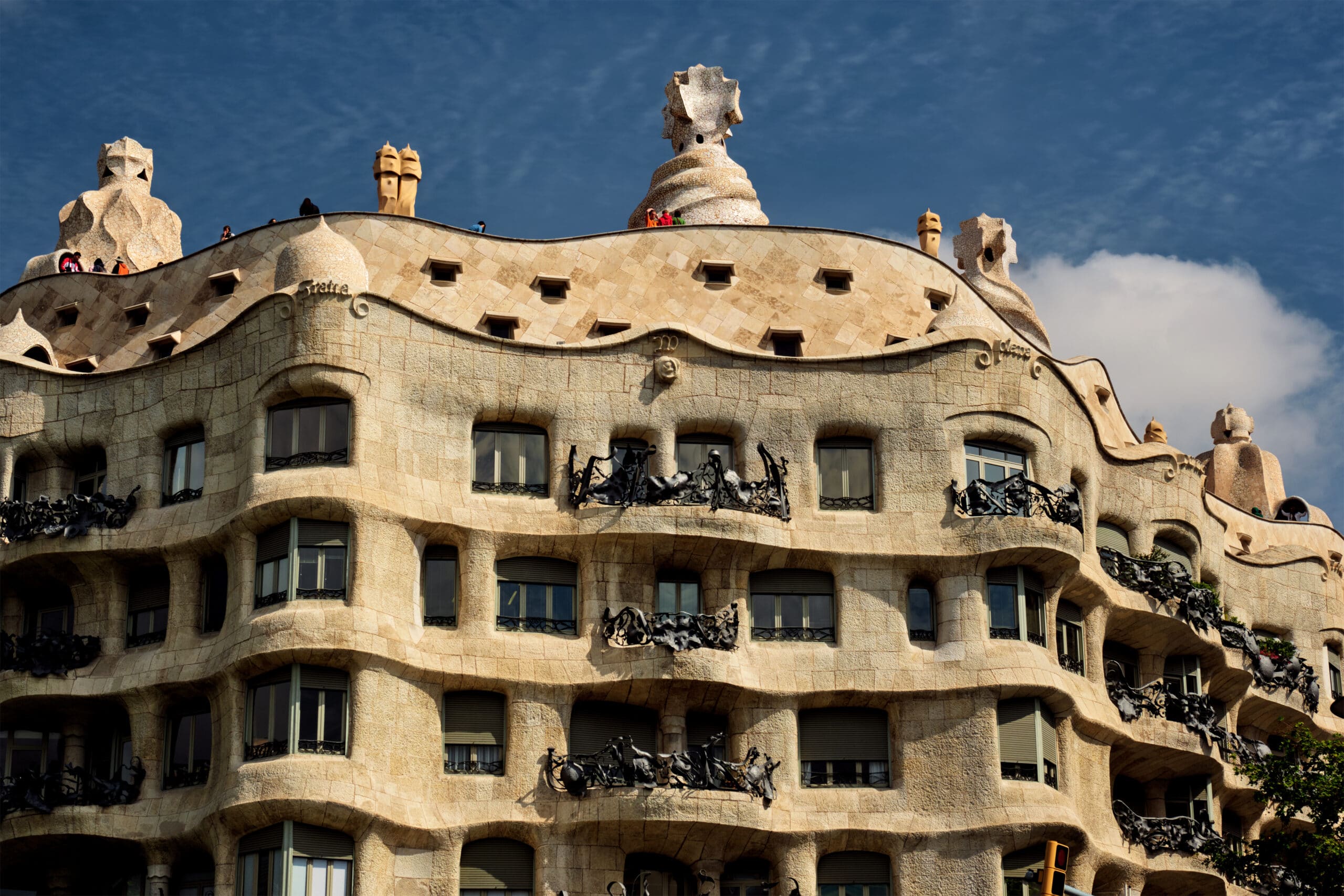 It was built between 1905 and 1910 by Antoni Gaudí. It is also known as La Pedrera as it is a stone building with a modernist design that caused controversy when it was completed. In fact, it is a nickname created by some Barcelonans who made fun of the extravagant and gloomy appearance of its main facade. Another highlight of La Pedrera is the roof, in which the thirty chimneys represent figures of petrified warriors that form an outdoor sculpture garden.
In addition to the incredible architecture there is, you can also find a whole range of international brand stores, luxury hotels and good restaurants.
A curious fact is that this walk is where the first fine in the city was put. Not surprising since it was and still is a busy street.
The characteristic modernist style permeates almost all the decorative elements that we find in Passeig de Gracia, from the iconic flower-shaped floor tiles, called "Panot de la Flor"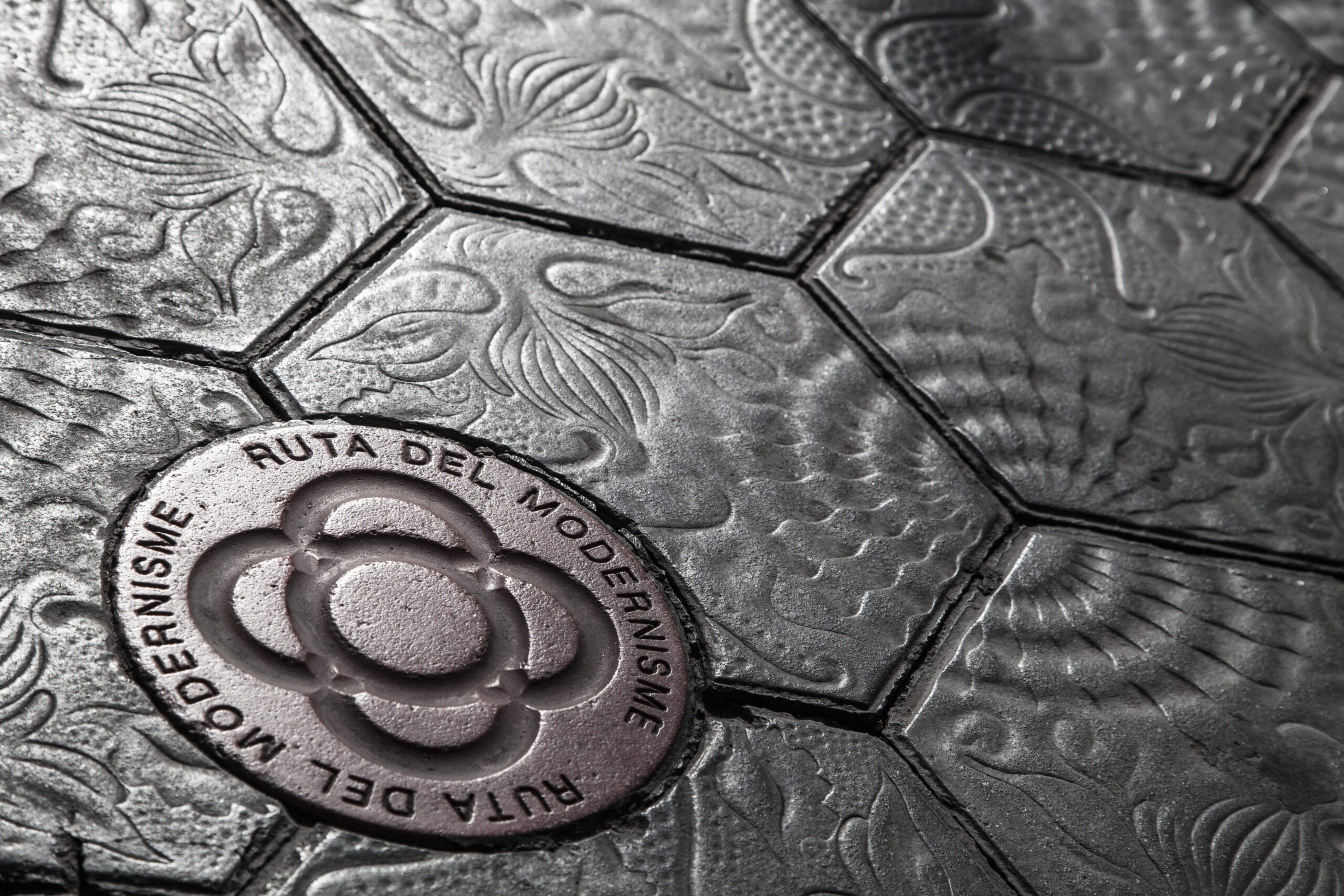 Con Aerobús you can get fromBarcelona airport to Plaza Cataluña in just 35 minutes, take a walk along this fabulous avenue and enjoy art, food and luxury.