The Roscón de Reyes is one of those traditions that we look forward to every year along with the gifts from Three Kings.
It is traditionally served on the 6th of January, known as the Day of Three Kings. The illusion of the little ones, but it is also the moment to eat this typical sweet cake with the family and discover who will find the bean and the king figure among their portions.
From the Aerobús Blog, we tell you about its origin and its history. Keep reading!
Origin and history of the Roscón
Why is Roscon de Reyes eaten in January? To find its true origin, it is necessary to go back to the 2nd century BC, it took place some celebrations known as Saturnales. It was in homage to Saturn, the god of agriculture and crops, in which people celebrated the end of the darkest period of the Year, eating honey cake with some nuts, dates and figs. A century later, the broad bean is introduced into the Roscón, as a symbol of prosperity and fertility.
In the eighteenth century, Saturnales festiviy disappeared, but in different areas of Europe the tradition of the cake was maintained, which later ended up becoming the Roscón de Reyes.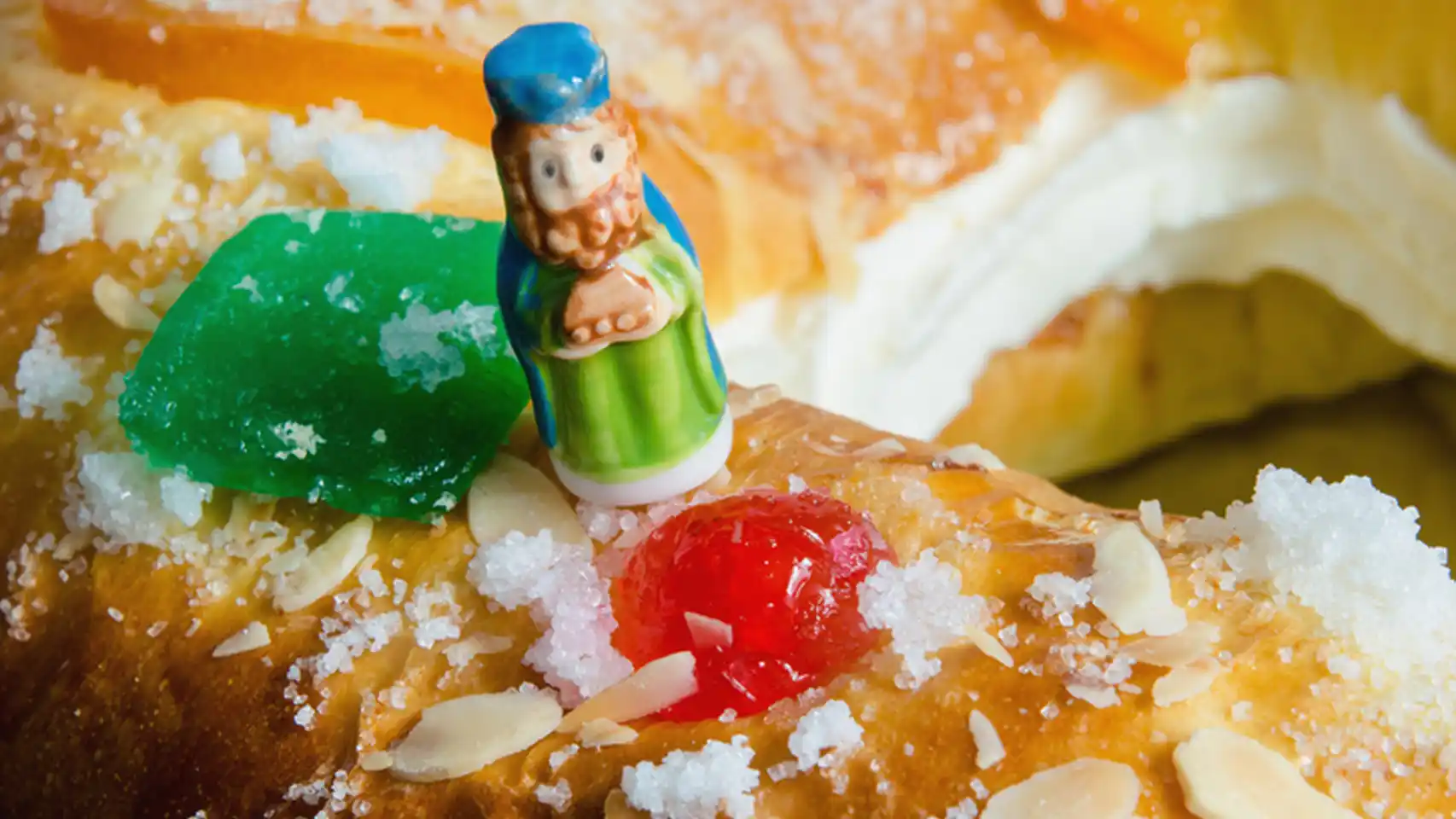 The King and the bean
"He aquí el roscón de Reyes, tradición de un gran banquete. En el cual hay dos sorpresas para los que tengan suerte; en él hay muy bien ocultas un haba y una figura, el que lo vaya a cortar hágalo sin travesuras. Quien en la boca se encuentre una cosa un tanto dura, a lo peor es el haba o a lo mejor la figura. Si es el haba lo encontrado este postre pagarás, más si ello es la figura coronado y Rey serás."
Inside of it, there are surprises, usually ceramic figures and a bean. As the rhyme explains, tradition says that whoever find the bean pays for the Roscon and whoever find the figure will be named King.
Roscon recipe
The recipe that we know today is a very fluffy, round-shaped brioche flavored with orange blossom water or orange peel.
The most famous is unfilled; however, it can filled with whipped cream, custard cream and also chocolate. It will be adorned with slices of candied fruit of varied colors representing the jewels of a crown. Yummy right?
Today is one of the most special days of the year. Ready to make the ultimate Christmas excess? Remember that Aerobús awaits you at Barcelona El Prat Airport (T1 and T2) to take you to directly to the city center, 365 days a year.
Happy Kings Day!